Torres shakes off concerns of tipping pitches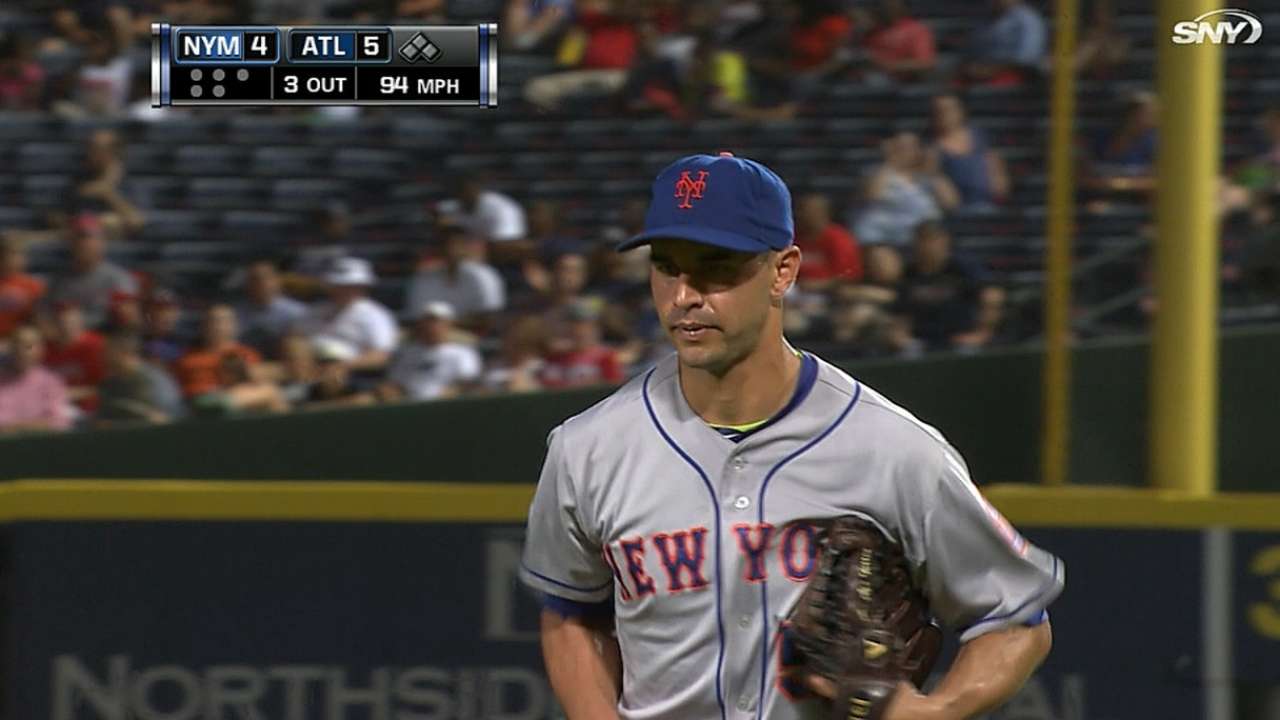 NEW YORK -- When Nationals outfielder Michael Taylor shot a fastball over the right-field wall Tuesday for his first home run in the Majors, the chatter in the Mets dugout wasn't about Taylor's impressive big league debut. Instead, they wondered whether Carlos Torres has been tipping his pitches.
Tuesday marked the fourth consecutive outing -- and the sixth time in his last eight games -- in which Torres has yielded a long ball. Torres' ERA has risen to 3.76 from 2.88 in that span, and he now leads all Mets relievers in home runs allowed (10). His last three outings have all been against the Nationals.
"Location, location, location. There's not much else to say," manager Terry Collins said. "This guy has really pitched well, and right now he's making mistakes in the middle of the plate. As a matter of fact, we talked in the dugout about possibly maybe he's tipping somehow, because he's getting hit way too hard."
Torres, though, seemed confident that was not the case. He believes he's discovered the issue, but for now he wants to stay mum on the specifics.
"I'm not going to share. I have very strong suspicions as to why [I've struggled]," Torres said "Nothing to do with tipping pitches."
What's more frustrating to Torres is the walks. Jenrry Mejia (35 free passes), who made seven starts before moving to the bullpen, is the only Mets reliever who has issued more walks than Torres (25) this season.
Twice in his last four games, Torres walked a batter immediately before giving up a homer -- Madison Bumgarner preceding Buster Posey's shot on Aug 3., then Ian Desmond prior to Bryce Harper's walk-off last Thursday. The only other occasion Torres has done that this season was June 6, when he walked Angel Pagan before Posey homered.
"Home runs are going to come and go, especially depending on which park you're playing in and depending on what you're doing," Torres said.
Such was the case Aug. 6, when he was experimenting with a split-finger fastball during a blowout loss to the Nationals. One didn't split enough and Adam LaRoche made it a souvenir.
"It's not the home runs that's such an issue," Torres said. "The walks before hurt you."
Tim Healey is an associate reporter for MLB.com. This story was not subject to the approval of Major League Baseball or its clubs.