Harvey continues rehab, club stays cautious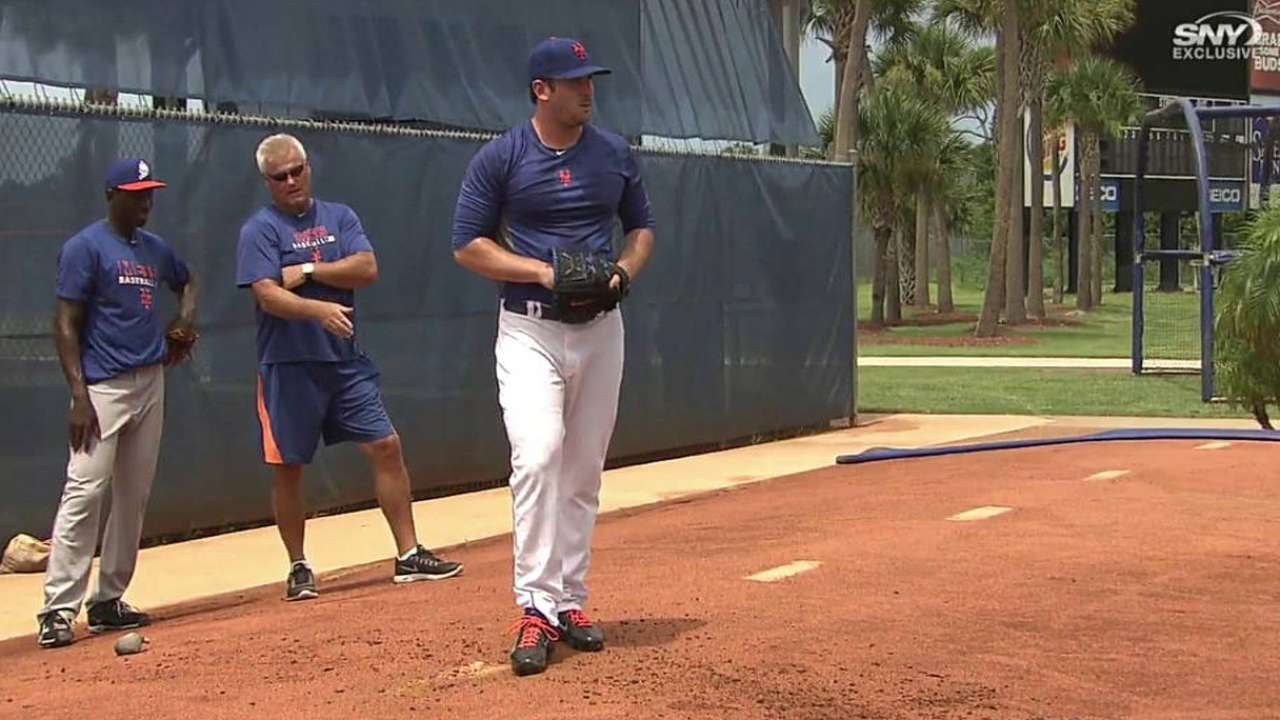 NEW YORK -- There is no end in sight for the back-and-forth game between Matt Harvey and the Mets regarding the right-hander's rehab from Tommy John surgery.
A day after general manager Sandy Alderson suggested the club will scale back Harvey's throwing program, Harvey threw a 27-pitch bullpen session in Port St. Lucie, Fla. Manager Terry Collins expected to chat with Harvey and pitching coach Dan Warthen on the phone Wednesday afternoon to discuss the possibility of slowing down, but that did not happen.
Instead, Harvey took to the radio.
"I want to get back out there as soon as possible, but health is the main factor," Harvey said during a spot on ESPN New York. "I think the tough part with that is just how good I feel and how good the ball is coming out. I threw a bullpen today and didn't miss a spot.
"Every body is different. … For me, I'm going off the way my body feels and is responding to me the whole process. It's been nothing but success."
Harvey added that his velocity reached the low 90s Wednesday "with pretty much no effort."
The battle consists of Harvey wanting to be aggressive in his rehab, while the Mets would rather be more conservative. Harvey appeared to be meeting the club somewhat in the middle when he saw Jeremy Hefner, a fellow Tommy John patient, suffer a setback in recent days.
"One of the reasons why we have tried to back Matt off is because how he is mentally," Collins said. "This guy is a bulldog. There is no such thing as low speed, low gear. He's all-out forward. The phone call was made [Tuesday], where [Harvey said], 'Look, I have to back this down a little bit.' And yet today he went out and threw a 27-pitch bullpen.
"It's hard to get a hold of him. He was on the radio."
Tim Healey is an associate reporter for MLB.com. This story was not subject to the approval of Major League Baseball or its clubs.