d'Arnaud solidifying Mets' future at catcher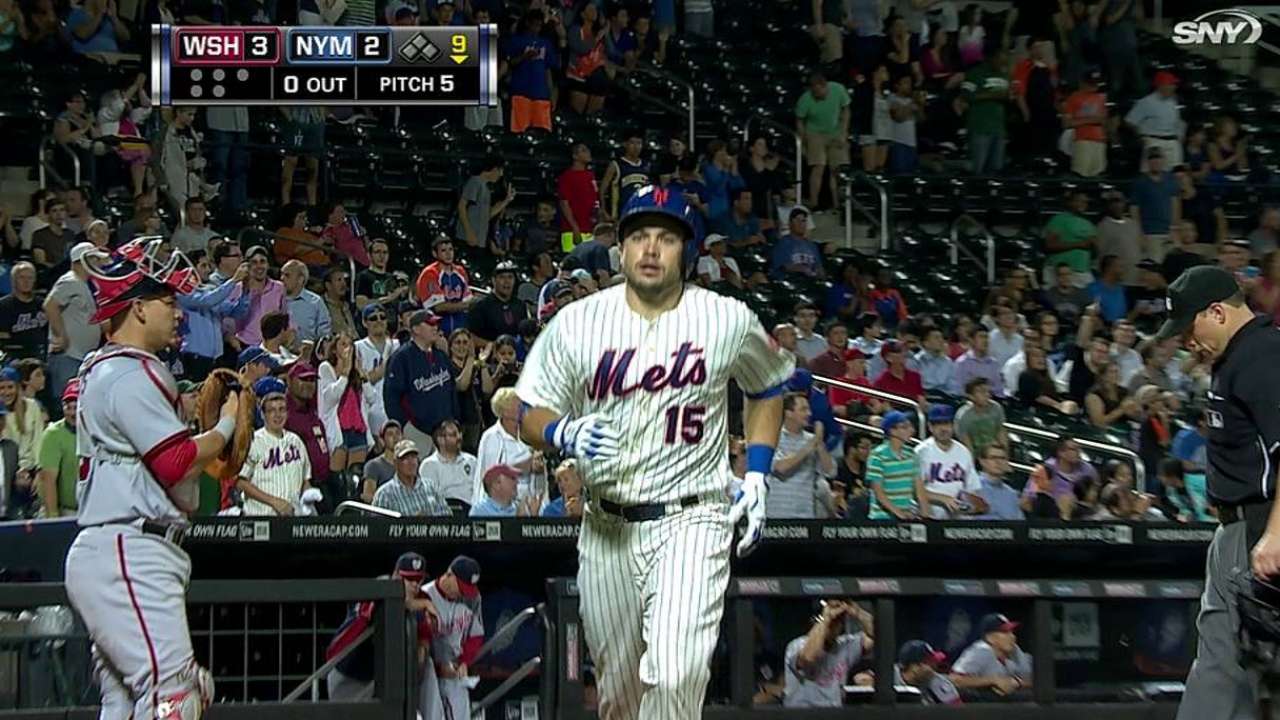 NEW YORK -- As the Mets continue to evaluate their roster with at least one eye looking at 2015, the last two months have seemingly solidified one position that earlier this season was one of the club's most worrisome question marks: catcher.
Travis d'Arnaud's resurgence since his promotion from Triple-A Las Vegas has, in manager Terry Collins' view, been enough to discount the rookie catcher's first three months when it comes time to making production projections moving forward.
"You have to go with what the majority of the season, and over that course of 400 at-bats, I think the numbers are going to dictate that, yeah, he's the real deal," Collins said. "The second half of the season, this guy is going to put up some really, really good numbers. He's gone from hitting eighth and being pinch-hit for to hitting fifth. And we're very comfortable having him hit there."
d'Arnaud's improvements are obvious. He entered play Thursday batting .277 with a .318 on-base percentage and -- most importantly, perhaps -- a .511 slugging mark since returning from Las Vegas in late June, as opposed to producing a .180/.271/.273 slash line before the demotion. Collins said d'Arnaud has been every bit the player the Mets thought they were getting when they acquired him in the R.A. Dickey trade in December 2012.
Collins maintained that the Mets made only a minor tweak to d'Arnaud's offensive approach -- moving him closer to home to allow him to better cover the outer half of the plate -- and the biggest difference is d'Arnaud's confidence.
The next step in his growth as a hitter has to do with his new spot in the lineup.
"If he's going to keep hitting fifth, he has to drive some runs in," Collins said. "Is he going to drive in runs? Not just with home runs, but be good enough hitter to be a doubles and homers guy. If he can be a complete hitter that way, he's going to be a real valuable piece of the team."
Tim Healey is an associate reporter for MLB.com. This story was not subject to the approval of Major League Baseball or its clubs.