Collins: Harvey 'not going to pitch this year'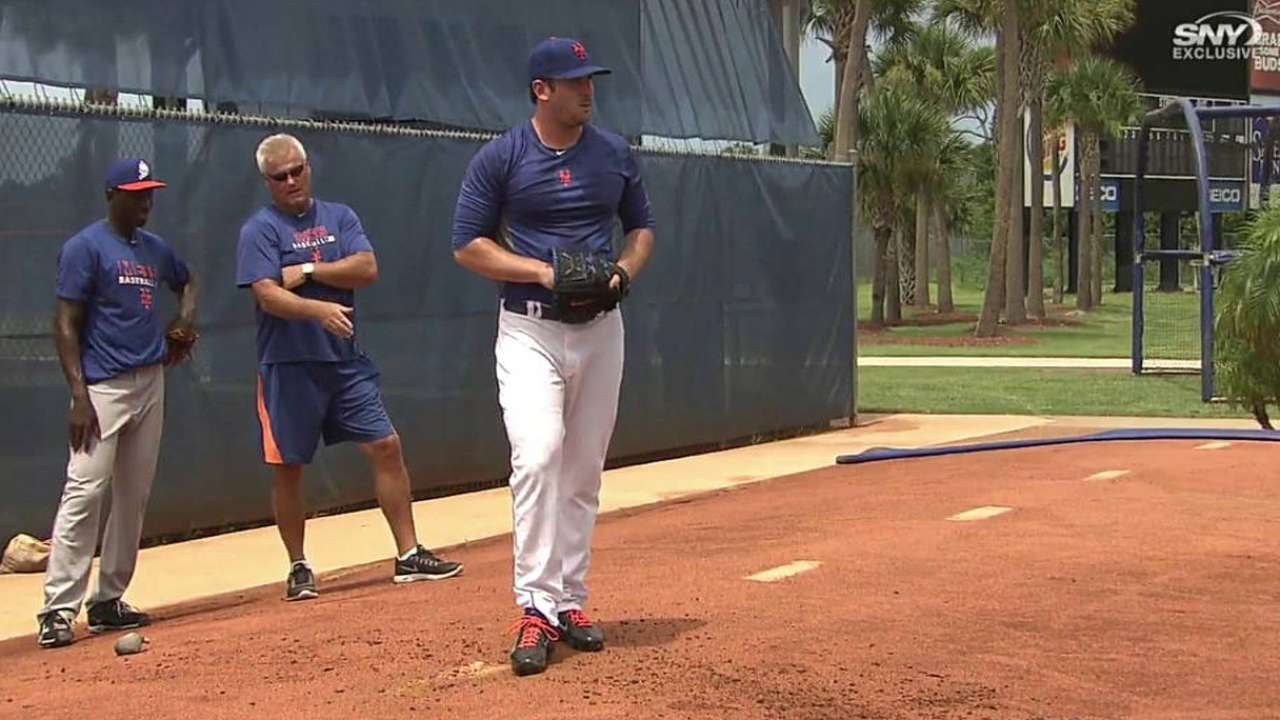 NEW YORK -- Matt Harvey and Terry Collins seem to be on the same page, for now.
The Mets' injured ace and manager chatted Thursday to go over the last couple of days, as well as the organization's recently re-emphasized desire for Harvey to tone down the pace and aggressiveness of his Tommy John rehabilitation.
"I'm not worried about Matt," Collins said. "He's going to be fine. I know he's going to be fine. He's going to get through the process. He's not going to pitch this year. I'm settled with that. He's settled with that."
The bottom line of Harvey and Collins' conversation Thursday was simple: Be careful. The Mets don't want what happened to Jeremy Hefner -- another Tommy John patient who recently experienced a serious setback that might require another surgery -- happen to Harvey, who is too important to the organization to miss another year.
Collins tried to make that clear to the right-hander.
"You've got to understand, it's the big picture," Collins told Harvey. "And the big picture is 2015. So back off."
Harvey threw a 27-pitch bullpen Wednesday and told ESPN Radio in New York that he easily reached the low-to-mid 90s. All physical signs have been positive so far, so Collins understands it's hard for someone as competitive as Harvey to hold back.
The Mets would like him to anyway. The differing views have led to some frustration for the Mets this week.
"Unless I'm standing next to him, I can't control it," Collins said. "It's impossible. This guy will hire somebody to go throw on the side. That's just how he is. I've said, 'You've got to be smart about this. And by the way, stop doing radio shows during the ballgame telling everybody you're throwing 95. That isn't going to help us up here.'
"I just told him, 'You've got to take the big picture of things and you've got to be careful what you're doing and what you're saying, because you have to be here next year.'"
Tim Healey is an associate reporter for MLB.com. This story was not subject to the approval of Major League Baseball or its clubs.