Mejia bounces back strong after rough stretch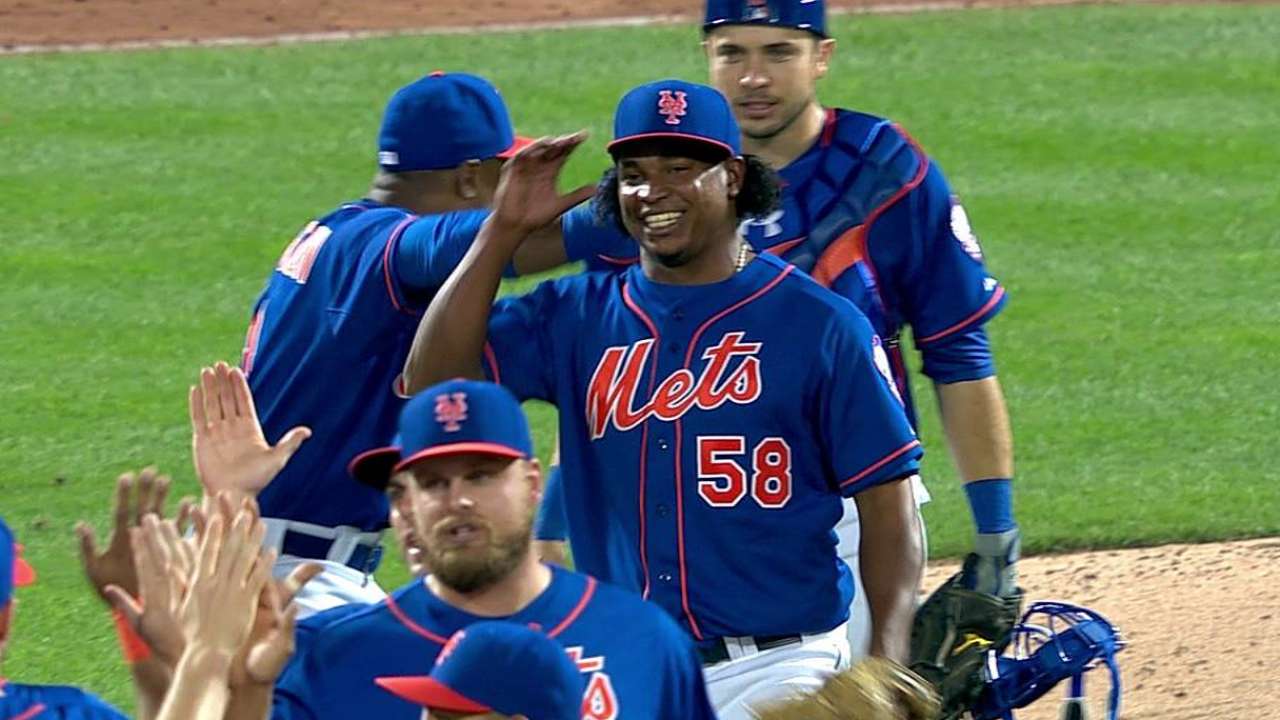 NEW YORK -- As Jenrry Mejia threw his warmup pitches prior to the top of the ninth inning on Friday night, a familiar -- but unusual, given the circumstances -- tune blasted from the Citi Field public address system: Journey's "Don't Stop Believin'."
Mejia successfully closed out the Mets' 3-2 win, any inspiration from the closer's new warmup song apparently failing to manifest in the form of a comeback for the Cubs. That's fine by Mejia, though, because as far as he's concerned, the intended message wasn't for the trailing visitors, but for the Mets and their fans, who shouldn't stop believing in themselves or the team in a big-picture sense.
Mejia certainly isn't. He pitched a perfect ninth inning for the second game in a row Friday following three days of rest, which came immediately after he blew a save and revealed he has been playing with a hernia on Sunday. That capped a stretch in which he allowed runs in three of four outings, his worst series of appearances since early June.
Though the injury will require constant monitoring, it's hardly a threat to Mejia's ability most days.
"I think the rest has helped him out," manager Terry Collins said. "He's never mentioned the hernia, he's never mentioned the leg. I think the rest, just got some life back in the arm. He's been used a lot. We have to monitor that."
Added Mejia: "Today [the back] felt good. Maybe tomorrow, I don't know how I'm going to feel."
Mejia is also nursing a sore right calf that caused him to exit a game last week. Although that situation will also be one the Mets watch, it does not seem to be much more than the typical wear and tear players deal with at this time of year.
Friday, the calf was only "a little bit" of an issue, according to Mejia.
"Not like before," Mejia said. "Now it feels better."
Tim Healey is an associate reporter for MLB.com. This story was not subject to the approval of Major League Baseball or its clubs.