Escape plan: Bring in tenacious rookie Black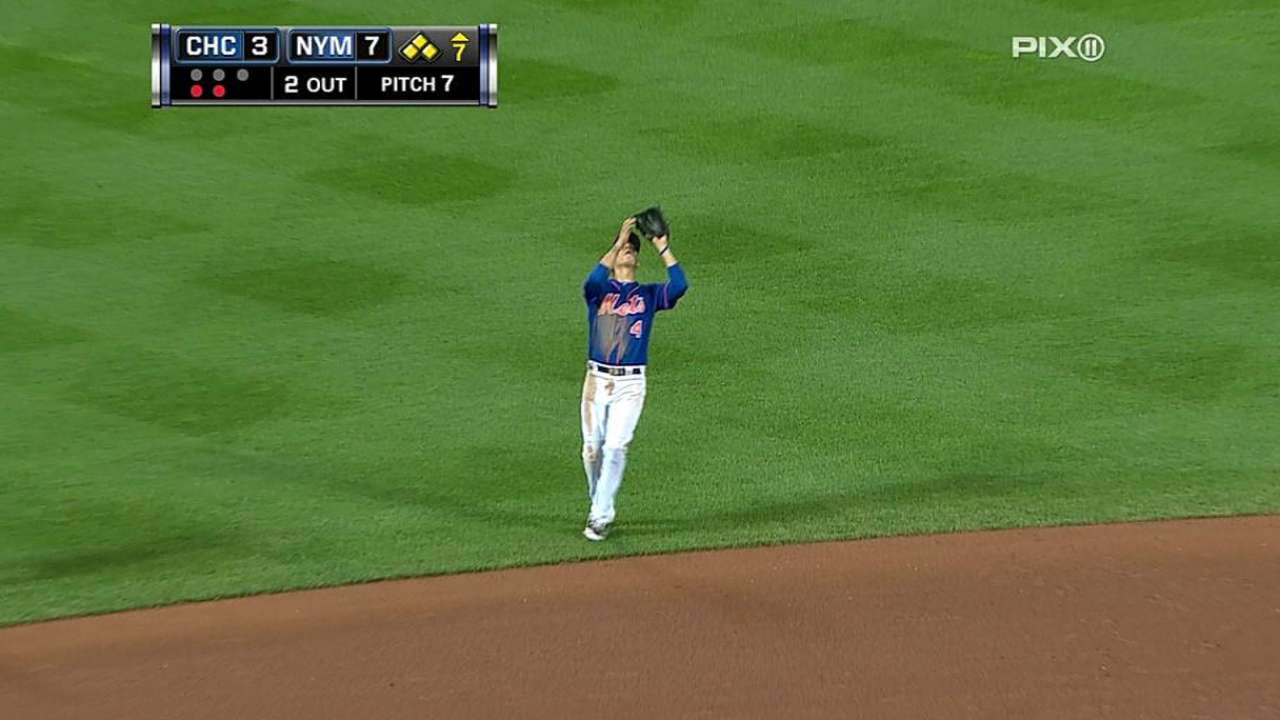 NEW YORK -- Vic Black has been so good at escaping jams, Mets manager Terry Collins said, the coaches have considered bringing him in only when there are runners on base, and not for a clean inning -- the opposite of how a team would normally want to treat a young reliever.
As Black, 26, proved again Saturday in a 7-3 win over the Cubs, there is some merit to the idea. Collins called on Black in relief of Jon Niese, who left with the bases loaded and nobody out in the seventh inning, and Black was up to the task. He disposed of the top of the Cubs' lineup -- Chris Coghlan (liner to left), Javier Baez (popout to first) and Anthony Rizzo (popout to short) -- on eight pitches, allowing no runners to score.
"He's been unbelievable. The job he's done to come in with guys on base is truly amazing," Collins said. "He has not flinched. His command -- it's 10 times better when there are guys on. ... He just comes in with his eyes just focused. You say something to him, he just nods his head and goes about his job."
The three inherited runners Black stranded give him 20 in a row and 22 of 23 on the season -- a success rate of nearly 96 percent, among the best in baseball.
Against Black, batters are hitting .121 with a .194 on-base percentage and .212 slugging mark in 33 at-bats with runners in scoring position. When the bases are empty, those numbers jump up to .259/.355/.333.
"To be able to go out and compete and be in a situation that will benefit your team, especially help out one of your guys, is the most fun part," Black said. "Overall, the biggest deal is going into it knowing that you've done it before."
Black can recall in an instant the first time he did it. It was his third game as a freshman at Dallas Baptist University, and in the bottom of the 11th inning against Texas Christian University he loaded the bases with nobody out. A popup to the catcher and two strikeouts later, he escaped. He let out a celebratory scream after that last pitch -- a high heater the batter chased.
"You have to figure out a way to do it," Black said. "So now when I come into these situations it's things I've done, I've seen, gone over in my head before, so there's really no surprise."
Tim Healey is an associate reporter for MLB.com. This story was not subject to the approval of Major League Baseball or its clubs.