Dice-K to make another rehab start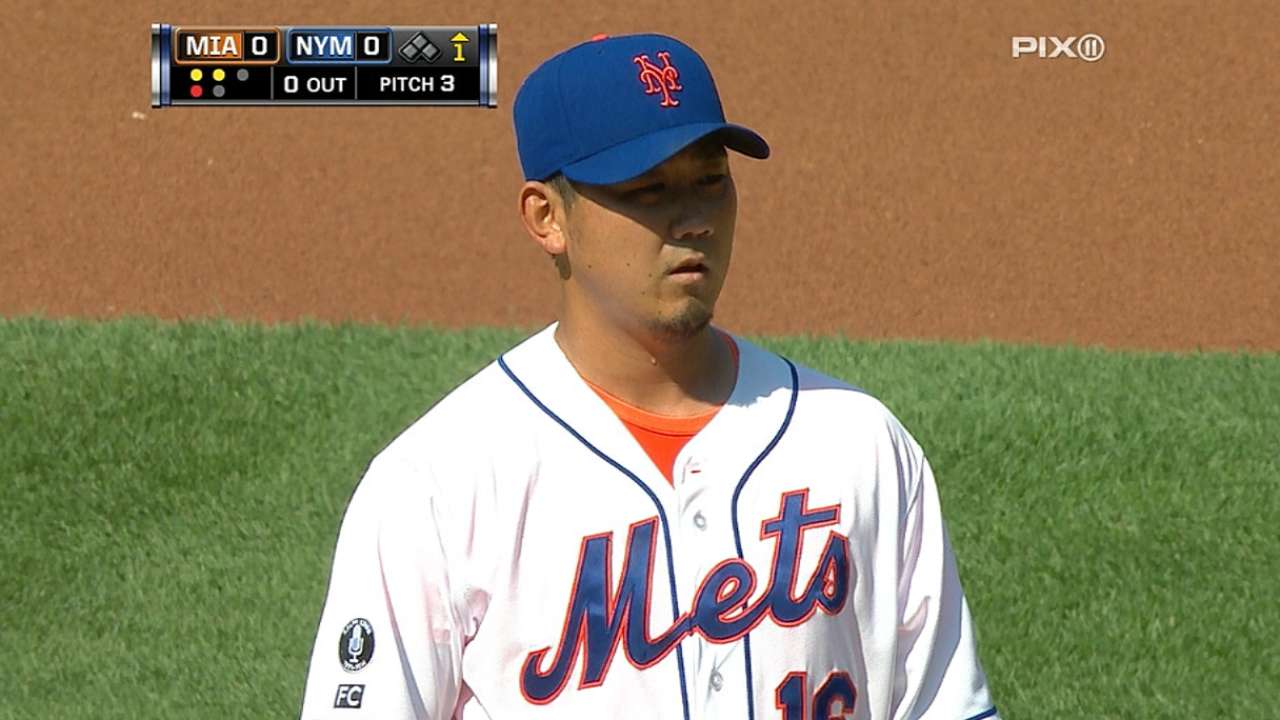 NEW YORK -- Daisuke Matsuzaka's sharp rehab outing on Saturday, during which he needed just 69 pitches (43 strikes) to get through six innings with three strikeouts and no walks, was another promising step forward in his recovery from a sore right elbow that has kept him sidelined since late July.
The right-hander will pitch in another Minor League game this week, likely on Thursday for short-season Class A Brooklyn, according to manager Terry Collins. The Cyclones are home at MCU Park that day.
After that, though, Matsuzaka's future is uncertain.
"We're very happy with the way he threw," Collins said. "But right now, we aren't sure where the fit is going to be when he's ready to pitch here."
With Jacob deGrom nearing his return from the disabled list, there aren't any spots in the rotation -- despite the Mets giving Matsuzaka some length in his rehab games. There also isn't anyone in the bullpen who has merited a demotion.
Even right-hander Buddy Carlyle -- who signed a Minor League contract with the Mets in February and has usually been the odd-man out, having been designated for assignment twice already this season -- is going good. He is riding an 11 1/3-inning scoreless streak, the longest of any Mets reliever this season, and owns a 0.55 ERA and 0.74 WHIP.
Although most of his work has come in low-leverage situations, Carlyle has struck out 15 batters and walked three over 16 1/3 innings.
Collins has recently started trusting Carlyle in tighter games, including the ninth inning of Saturday's win and part of the eighth inning in a two-run contest against the Phillies on Monday. It was his first Major League hold since May 2009.
"Buddy has pitched very, very well," Collins said. "When it comes to the roster spaces and who's on or who's off, [general manger Sandy Alderson is] pretty heavily involved with that. When [Matsuzaka is] ready to go, we'll have to figure out where he fits. Right now, we haven't really had that discussion."
One possibility is the Mets leaving Matsuzaka on the DL until rosters expand on Sept. 1. If he does pitch on Thursday, one additional Minor League game would bring him to the end of the month.
Tim Healey is an associate reporter for MLB.com. This story was not subject to the approval of Major League Baseball or its clubs.