Collins tinkers with lineup, bats Lagares leadoff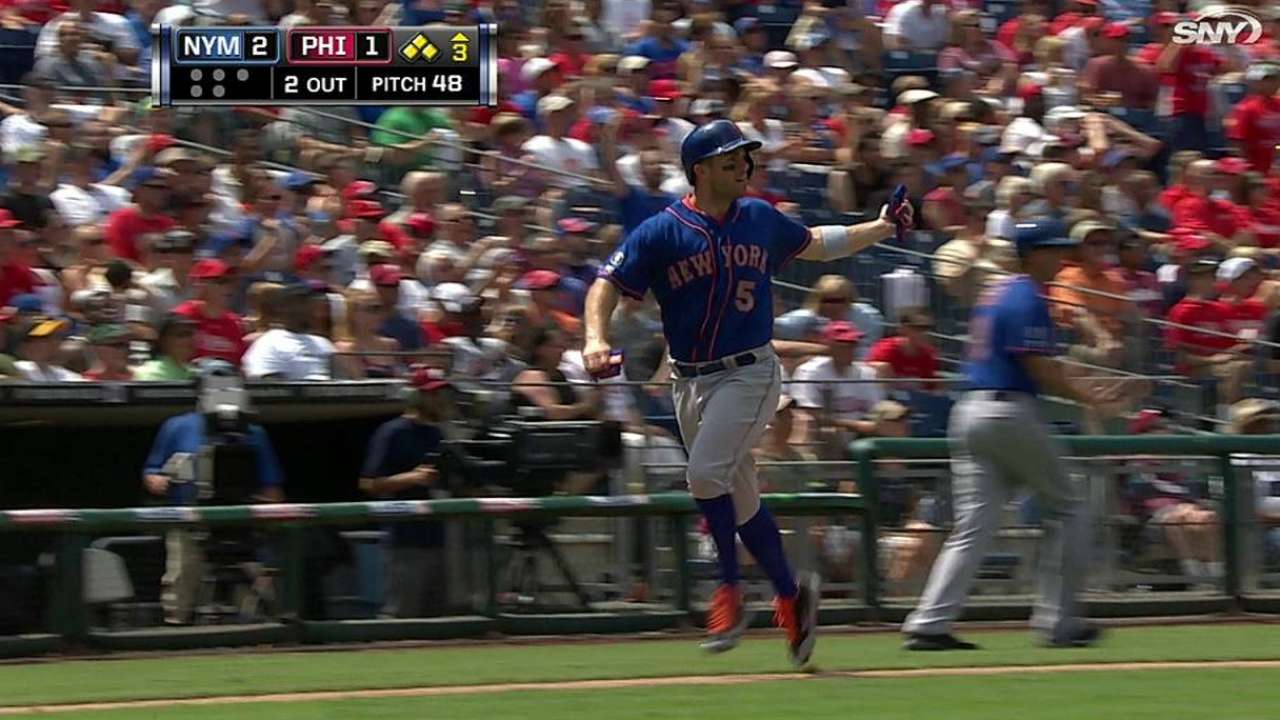 OAKLAND -- Seeking to jump-start an offense that came into Tuesday's play with 16 hits in its previous four games, Mets manager Terry Collins drew up one of his most unorthodox lineups of the season against the A's.
Juan Lagares led off. Curtis Granderson batted second for the 10th time this season. Daniel Murphy sat on the bench and Travis d'Arnaud served as the designated hitter.
"We just thought we'd change it up a little," Collins said. "It's not like we're mashing right now."
Mostly, the unorthodox revolved around Murphy, whom Collins wanted to rest given his current funk -- just three hits in his last 24 at-bats. That left the team needing a No. 2 hitter, prompting Granderson to slide down from the leadoff spot and Lagares to fill Granderson's normal role.
"Murphy needed a blow," Collins said. "You can start to see when Dan's swing gets a little long, he's out of gas, because he knows how to hit. He doesn't go through these long stretches where he's not swinging good. What it is is because he's tired."
Anthony DiComo is a reporter for MLB.com. Follow him on Twitter @AnthonyDicomo. This story was not subject to the approval of Major League Baseball or its clubs.