deGrom throws to hitters, intends to start Saturday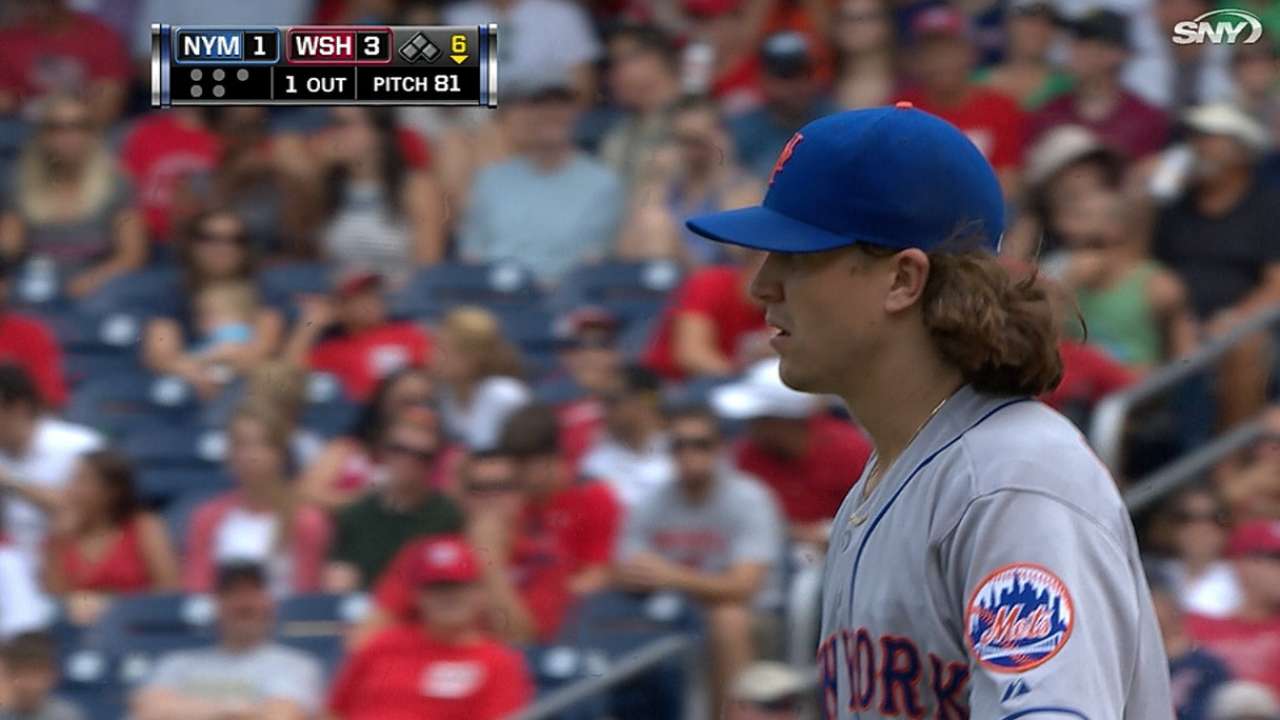 OAKLAND -- In what he called "a nice step" toward returning from the right rotator cuff tendinitis that has sidelined him since Aug. 8, Jacob deGrom faced live hitters in a bullpen session Tuesday with the intention of coming back from the disabled list for Saturday's game against the Dodgers.
"I'm fully expecting that I'm fine," deGrom said. "I plan to pitch to the end of the year."
That assumes both that deGrom will not experience any lingering effects in his right shoulder, and that he will not surpass the innings limit of approximately 185 that the Mets have set for him.
Regarding the former issue, deGrom said he threw "with no problems" Tuesday and fully intends to start this weekend.
"I'm ready to get out there," said deGrom, who threw his complete repertoire in the session. "We don't want to rush it, but everything's going to plan right now. I'm just doing what they tell me."
Regarding the innings limit, deGrom's two-week DL stint likely ensured that he will last until the end of the season. The right-hander is currently at 138 2/3 innings with a maximum of seven starts remaining. If he makes all of them and averages seven innings per start, deGrom will finish just barely over the limit.
The Mets, of course, will take every precaution with deGrom, who has entrenched himself in their future plans by going 6-5 with a 2.87 ERA over his first 16 career starts. That is why a half-dozen members of the organization's coaching and training staffs, led by pitching coach Dan Warthen, were out late Tuesday afternoon to watch him face batters.
"There was definitely more adrenaline than when I throw just in a regular bullpen," deGrom said. "When somebody steps in there, the competitiveness kind of takes over, so it was nice to throw to hitters."
Anthony DiComo is a reporter for MLB.com. Follow him on Twitter @AnthonyDicomo. This story was not subject to the approval of Major League Baseball or its clubs.