Eveland gets cortisone injection in left elbow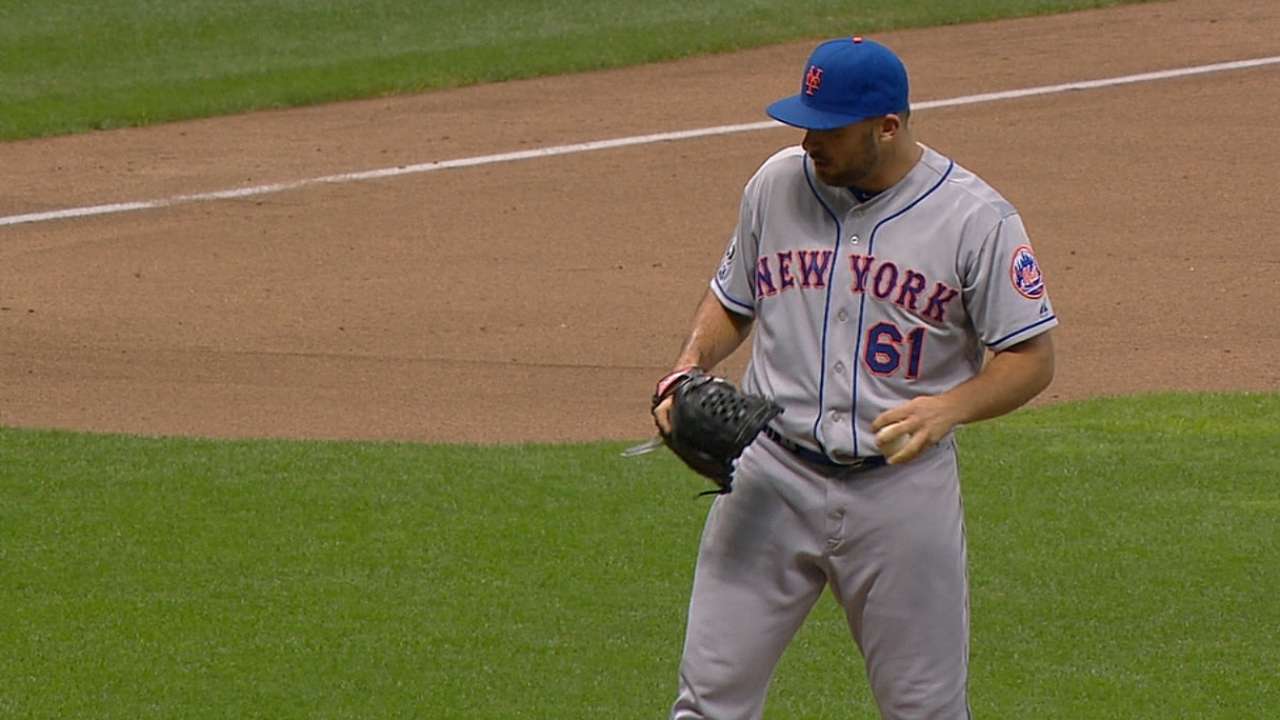 OAKLAND -- The Mets' recent reliance on lefty specialist Josh Edgin has not been coincidence. Dana Eveland, the only other left-hander in New York's bullpen, is nursing a bout of elbow inflammation -- "tennis elbow," as he called it.
Eveland saw a doctor and received a cortisone injection in his left elbow on Tuesday, saying the next morning that he was already feeling its effects. The Mets hope that Eveland will be ready to return in time for Friday's series opener in Los Angeles.
"He'll be fine on Friday," manager Terry Collins said.
Though Eveland said he has been feeling some discomfort in his elbow for weeks, it grew more acute during an Aug. 12 outing against the Nationals. The Mets rested him for five consecutive games after that, but it wasn't enough to eliminate the issue.
"It's been barking a little bit on and off for the last month and a half, but I've been throwing through it," said Eveland, who posted a 2.00 ERA through July 30 and a 6.75 ERA in seven outings since.
"I've had some days where I felt real good and some other days where I didn't feel as good," Eveland said, "and I feel like my pitching hasn't been as sharp as it had been the first month and a half since I've been here."
Anthony DiComo is a reporter for MLB.com. Follow him on Twitter @AnthonyDicomo. This story was not subject to the approval of Major League Baseball or its clubs.