Mejia unavailable in series finale vs. A's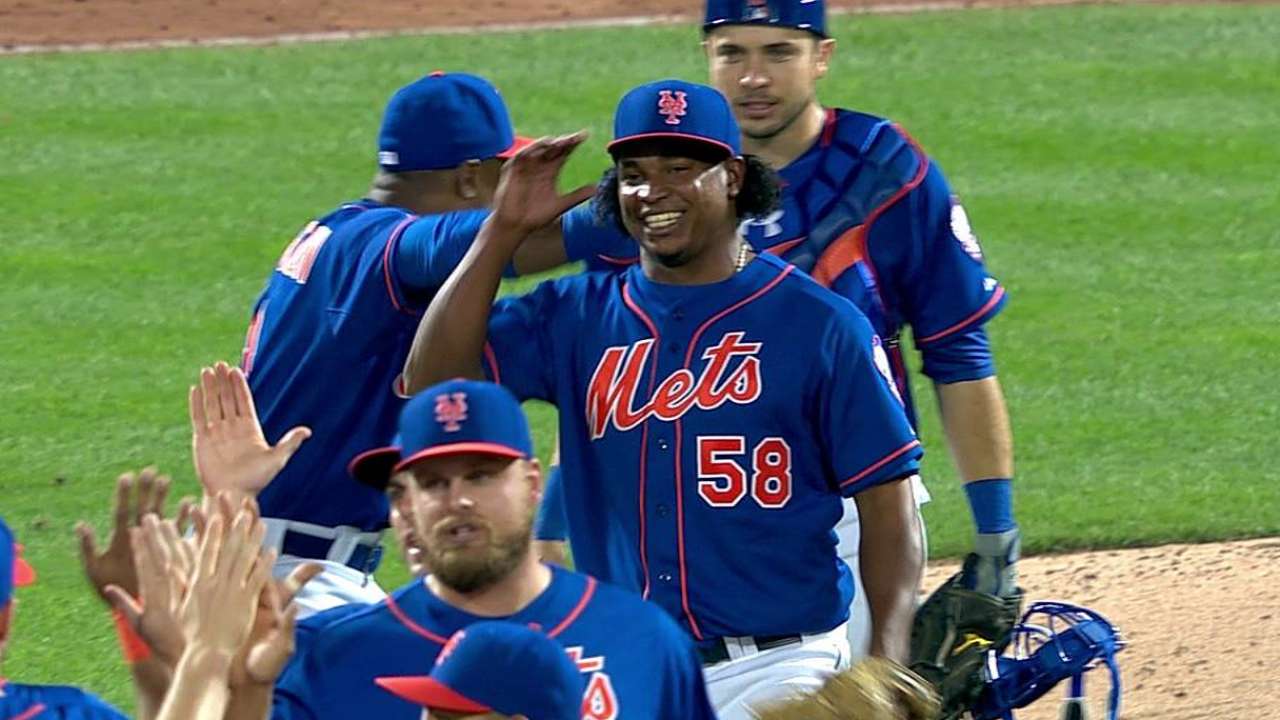 OAKLAND -- Minor injuries continue to affect Mets closer Jenrry Mejia, who was unavailable to close out Wednesday's win over the A's due to a sore back.
Mejia's back has bothered him for most of this month, though he has pitched through it as often as possible. In reality, it is just one of several concerns; Mejia is also pitching with a hernia, which he plans to have surgically repaired after the season, and recently recovered from a sore right calf.
"It's nothing serious," Mejia said of his most recent ailment. "My back's a little bit tight and I want to be 100 percent."
Though Mejia insists none of his injuries are affecting him on the mound, he has posted an 8.22 ERA over his last eight appearances, converting two of his three save opportunities in that time.
With Mejia unavailable Wednesday, setup man Jeurys Familia recorded the final five outs for his fourth save.
Anthony DiComo is a reporter for MLB.com. Follow him on Twitter @AnthonyDicomo. This story was not subject to the approval of Major League Baseball or its clubs.