Colon activated from bereavement list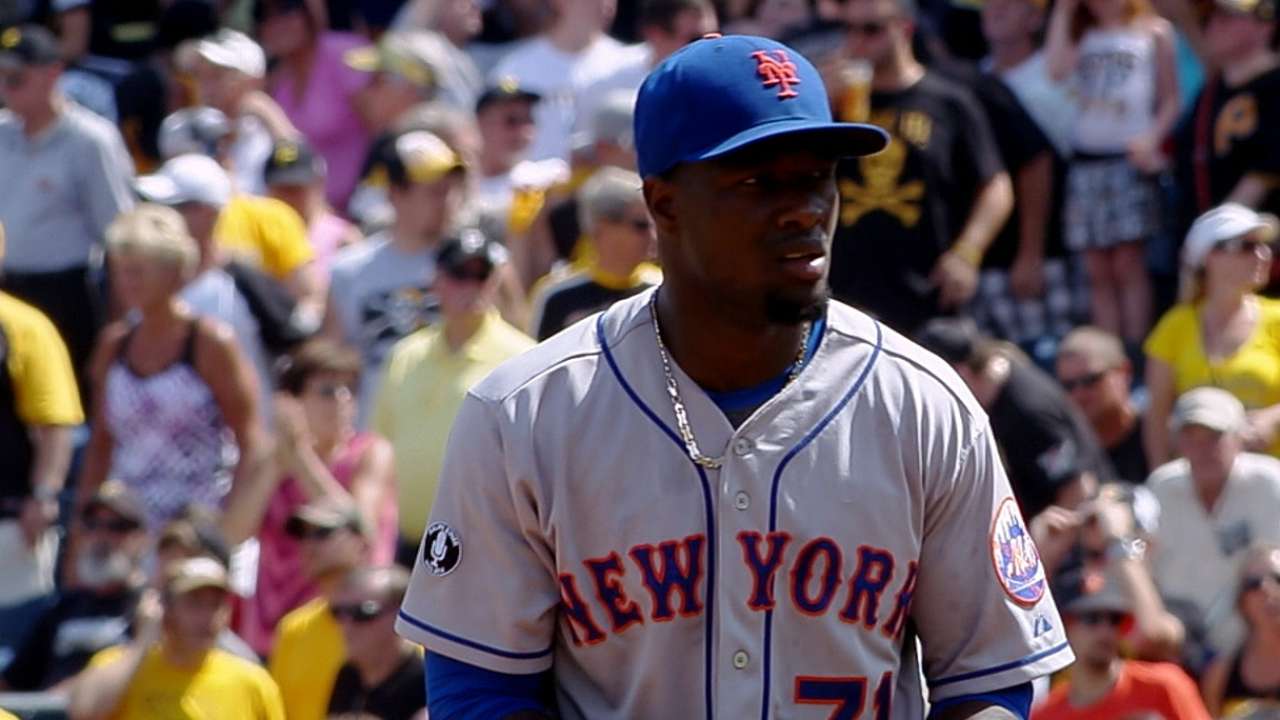 LOS ANGELES -- The Mets activated starting pitcher Bartolo Colon from the bereavement list on Friday, optioning reliever Gonzalez Germen to Triple-A Las Vegas. Colon will start Sunday at Dodger Stadium.
Colon had been away from the team since Monday, when he left to be with his gravely ill mother, who passed away later in the week. He plans to fly back to the Dominican Republic after Sunday's game for the funeral, then return to the Mets in time for his next start.
Germen, 26, appeared in only one game during his second stint with the Mets this season. He allowed two runs in one inning against the A's.
Anthony DiComo is a reporter for MLB.com. Follow him on Twitter @AnthonyDicomo. This story was not subject to the approval of Major League Baseball or its clubs.