Collins expects Flores to bounce back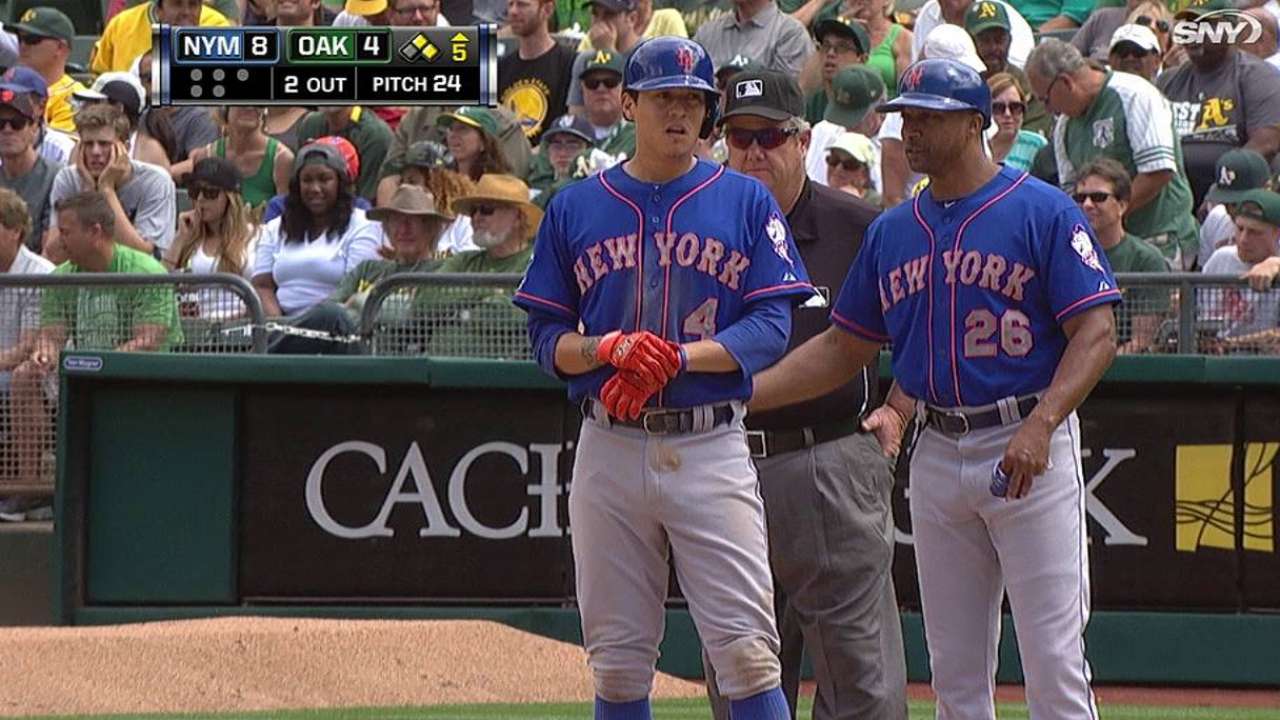 LOS ANGELES -- Once Mets manager Terry Collins received word that Wilmer Flores' right hand injury was nothing significant, there was little question as to who would start at shortstop Saturday night for the Mets.
"You've got to deal with things that come up," Collins said, referring to Flores' two errors in Friday night's 6-2 loss to the Dodgers. "If you have a bad night, you make an error that hurts your club, that's the way it goes. You've got to get back out there tomorrow. The greatest of the greats have done it."
Flores' errors were both rather egregious, with one resulting in him tripping and falling to the dirt and the other directly leading to a run. Together, they served to tarnish what has otherwise been an adequate transition to shortstop for the 23-year-old former third baseman.
The Mets have yet to decide whether Flores can play shortstop for them on an everyday basis in future seasons. But how he recovers from Friday's gaffes could help them make that decision.
"He'd better understand he's going to have another one," Collins said. "He's going to have another rough day one of these times, so he's got to get back out there and play."
Flores' injury, the result of a spiking at second base in the sixth inning Friday, had no significant lasting effects.
Anthony DiComo is a reporter for MLB.com. Follow him on Twitter @AnthonyDicomo. This story was not subject to the approval of Major League Baseball or its clubs.