Syndergaard's debut may wait until 2015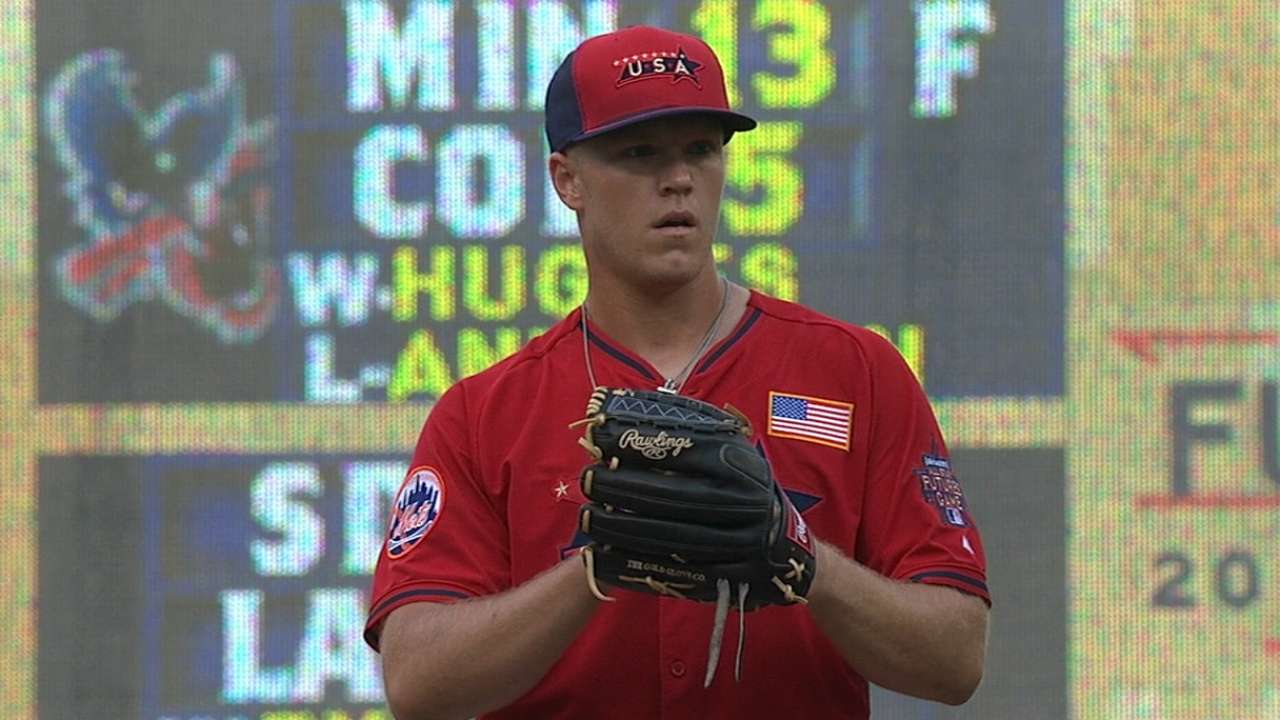 LOS ANGELES -- With each passing week, it becomes less and less likely that Mets' top prospect Noah Syndergaard makes his big league debut this season.
That may have been surprising in March, when it was widely assumed that Syndergaard would join the Mets around midseason, like Matt Harvey in 2012 and Zack Wheeler in '13. But unlike those two, Syndergaard has struggled in his first taste of Triple-A, going 8-7 with a 4.85 ERA in 24 starts for Las Vegas. He gave up five runs in the first inning Friday night before recovering to throw five additional scoreless innings.
Given those numbers, the Mets have demonstrated no commitment toward promoting Syndergaard in September simply for the sake of promoting him. The right-hander is also bumping up against an innings limit, with another three to five starts remaining before the Mets shut him down.
"It doesn't matter to me," manager Terry Collins said of whether or not Syndergaard debuts. "You always like to see the prospects, but I know one thing I don't want to have happen is to have him called up and have five innings to work with. Start him in a game and have him go five and then shut him down for the rest of the year -- I'm not sure that's a fair assessment of what he can do."
Collins also noted that right-hander Rafael Montero, whom the Mets optioned to Las Vegas late Friday night, will pitch out of the Triple-A rotation and not the bullpen. Like Syndergaard, Montero is brushing up against an innings limit that he should hit in September.
Anthony DiComo is a reporter for MLB.com. Follow him on Twitter @AnthonyDicomo. This story was not subject to the approval of Major League Baseball or its clubs.