Colon could draw interest in waiver-trade deal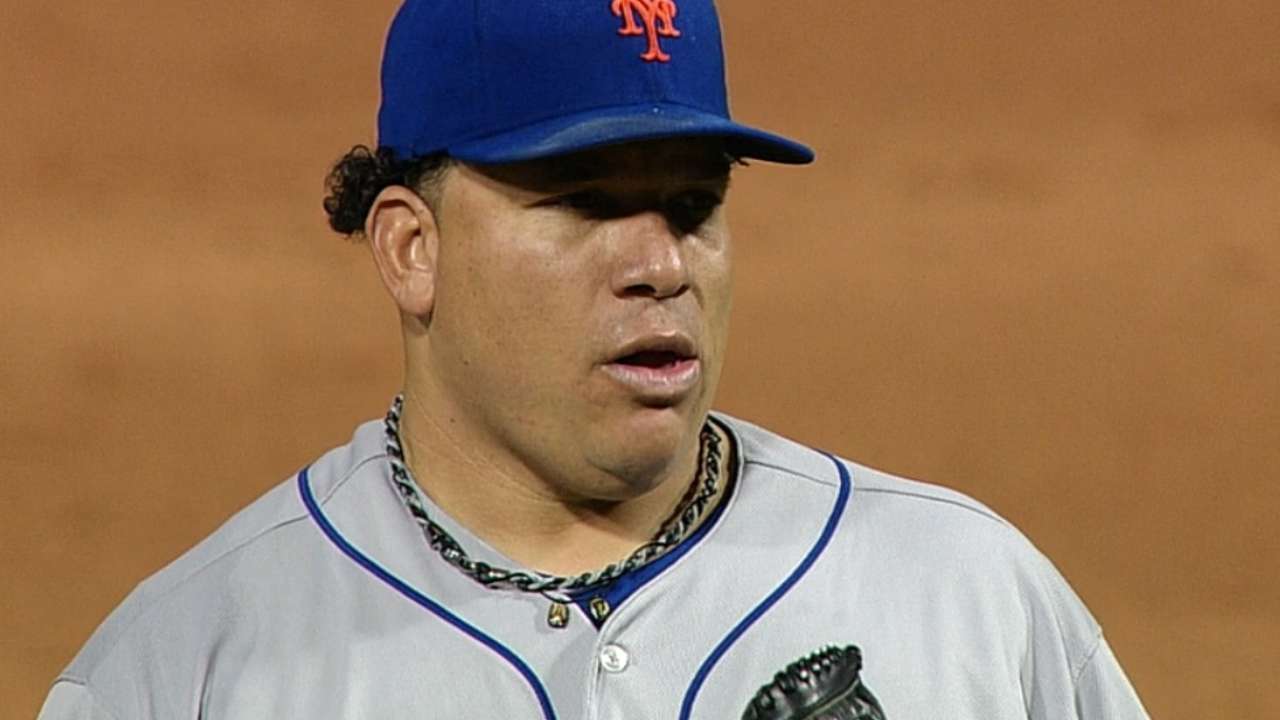 LOS ANGELES -- The Mets have placed starting pitcher Bartolo Colon on revocable waivers, according to FOX Sports, opening the door for a potential trade. The team has not confirmed the report.
Colon, 41, will start Sunday at Dodger Stadium in what could be his final outing with the Mets. Several teams, most notably the Angels, are in need of starting pitching, increasing the chances that the Mets deal Colon if he clears waivers.
Clearing will be the tricky part. The Mets cannot trade Colon freely unless he goes unclaimed by every other National League team in reverse order of standings, and then by every American League team in reverse order. If that happens, the Mets can negotiate a deal with any big league club prior to Aug. 30.
If a team claims Colon during that process, the Mets can either let the claiming team take him and absorb his full salary, work out a trade, or pull him back. If they pull Colon back, he becomes ineligible for a trade.
There is a chance a team could claim Colon in an attempt to block contenders such as the Angels from acquiring him. But that strategy carries with it the very real risk that the Mets will simply let Colon and his salary go.
Colon is 11-10 with a 3.85 ERA in 24 starts. He missed his last outing due to the death of his mother.
Anthony DiComo is a reporter for MLB.com. Follow him on Twitter @AnthonyDicomo. This story was not subject to the approval of Major League Baseball or its clubs.