Wright, Murphy sit out vs. Braves with ailments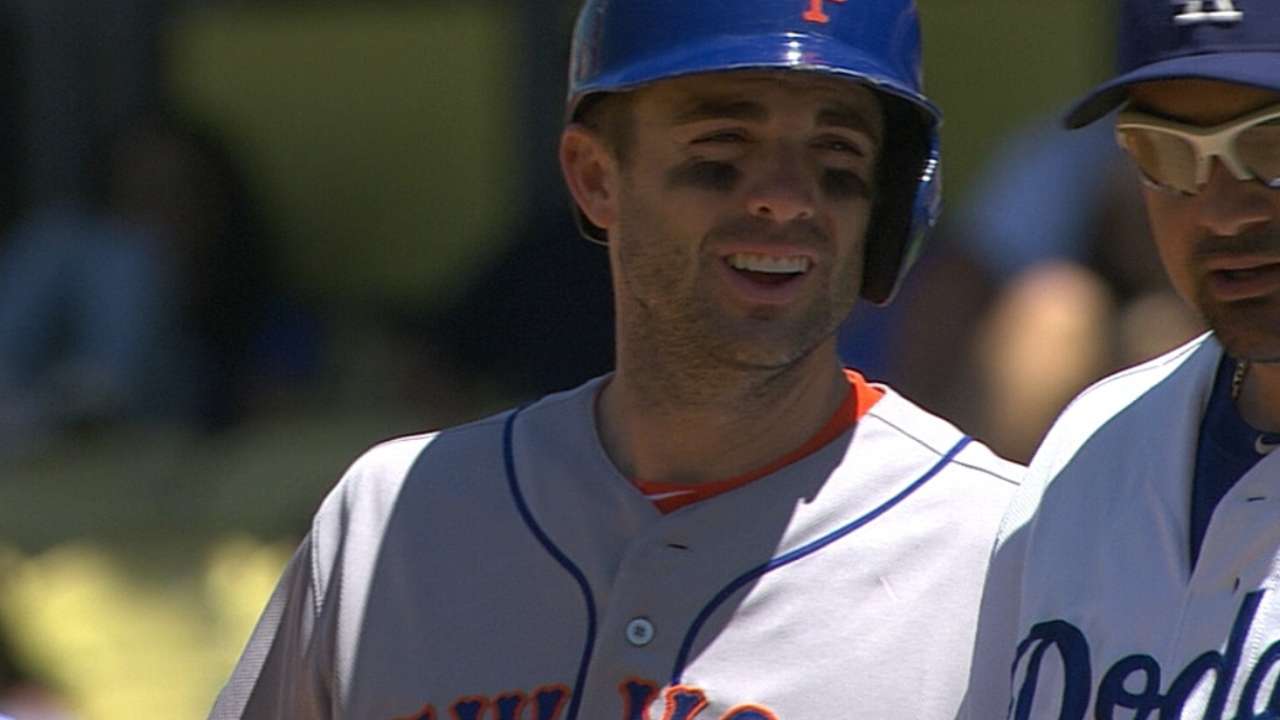 NEW YORK -- The Mets' patchwork lineup Tuesday night against the Braves was so because two of its biggest bats -- David Wright and Daniel Murphy -- sat out with neck and calf issues, respectively.
Wright, who left Sunday's game against the Dodgers with neck spasms, said it's "getting better," though he's still having trouble turning to his left.
"That would be problematic since that's the way I have to look at the pitcher," Wright said.
The third baseman noted that once his neck is fine, he should be back in the lineup, and his well-documented injury woes this season -- mostly a bruised left rotator cuff -- will not fully subside until the offseason. His health is still not an excuse for his struggles, Wright said, and general manager Sandy Alderson is publicly taking Wright's word for it.
"On that basis, he's continued to play," Alderson said. "Our decision is predicated essentially on feedback from the patient, and David has said it's not a factor. Now, should we discount that somewhat? Probably. But at this point I think he said it's not a factor, so we've accepted that and agreed."
Added Wright: "Is the shoulder 100 percent? No. But that takes rest, and that's what the offseason is for. But is that the reason I'm struggling the way I'm struggling? No."
Alderson did say, however, the team could "legitimately" put Wright on the disabled list if it chose to.
"At this point, we're not there yet," Alderson said. "Usually when you put someone on the disabled list, they have to agree with the placement. Not that it's an absolutely requirement, or any sort of basic requirement, but that's what happens."
Murphy's sore right calf seems to be a more minor issue, though he had little information to offer Tuesday afternoon other than that he's day to day.
"It's tighter than usual," Murphy said. "That's the only way I know how to describe it."
Tim Healey is an associate reporter for MLB.com. This story was not subject to the approval of Major League Baseball or its clubs.