Black latest Met to be dealing with neck problems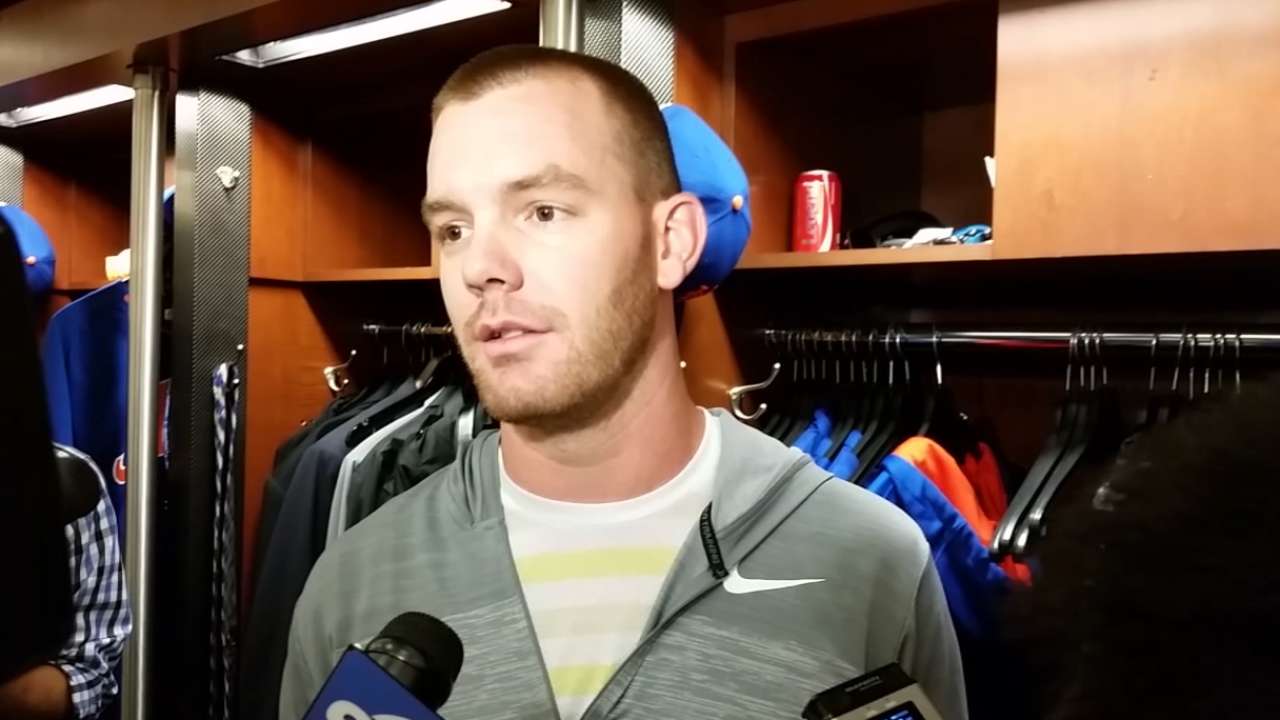 NEW YORK -- Neck injuries have recently become prevalent in the Mets' clubhouse, most recently claiming reliever Vic Black as a victim.
Black was unavailable Wednesday after undergoing an MRI on his neck, which has pained him for the better part of a week. The right-hander said he has bone spurs growing on his vertebrae in the neck, causing irritation, and a mild herniated disc in his neck. But Black does not anticipate missing more than a few days after doctors advised him he can pitch through the issues.
"I've just got some stiffness that came up in Oakland and I'm dealing with it right now," Black said. "As it pertains with getting back in a game, I think it's day to day. I've got today off and we heated it up and got some medication going, and we'll hopefully knock it out real quick so it doesn't linger."
Black is the latest Mets player to endure a bout of neck irritation, joining third baseman David Wright and outfielder Kirk Nieuwenhuis.
Left-hander Josh Edgin is also dealing with bone spurs in his shoulder, and was unavailable Wednesday. Edgin has not pitched since Saturday, leaving the Mets' bullpen shorthanded against the Braves.
The team's biggest concern, however, is Black. Though neck injuries can often be benign, some -- such as that of former closer Bobby Parnell, who had surgery last year to repair a similar issue -- hint at greater issues. Black said he experienced an identical type of pain early this season at Triple-A Las Vegas, eventually solving the issue with an extended period of rest. He believes rest alone will also cure him this time around, and while he knows he may have to undergo surgery eventually to shave his bone spurs, Black does not anticipate needing it anytime soon.
"Even twice in a season is nothing that I want to continue to deal with," he said. "But for right now I'll take care of it here, make it through the rest of the year and re-evaluate come the offseason."
Anthony DiComo is a reporter for MLB.com. Follow him on Twitter @AnthonyDicomo. Teddy Cahill is a reporter for MLB.com. Follow him on Twitter at @tedcahill. This story was not subject to the approval of Major League Baseball or its clubs.