Wright tests sore neck with swings in batting cage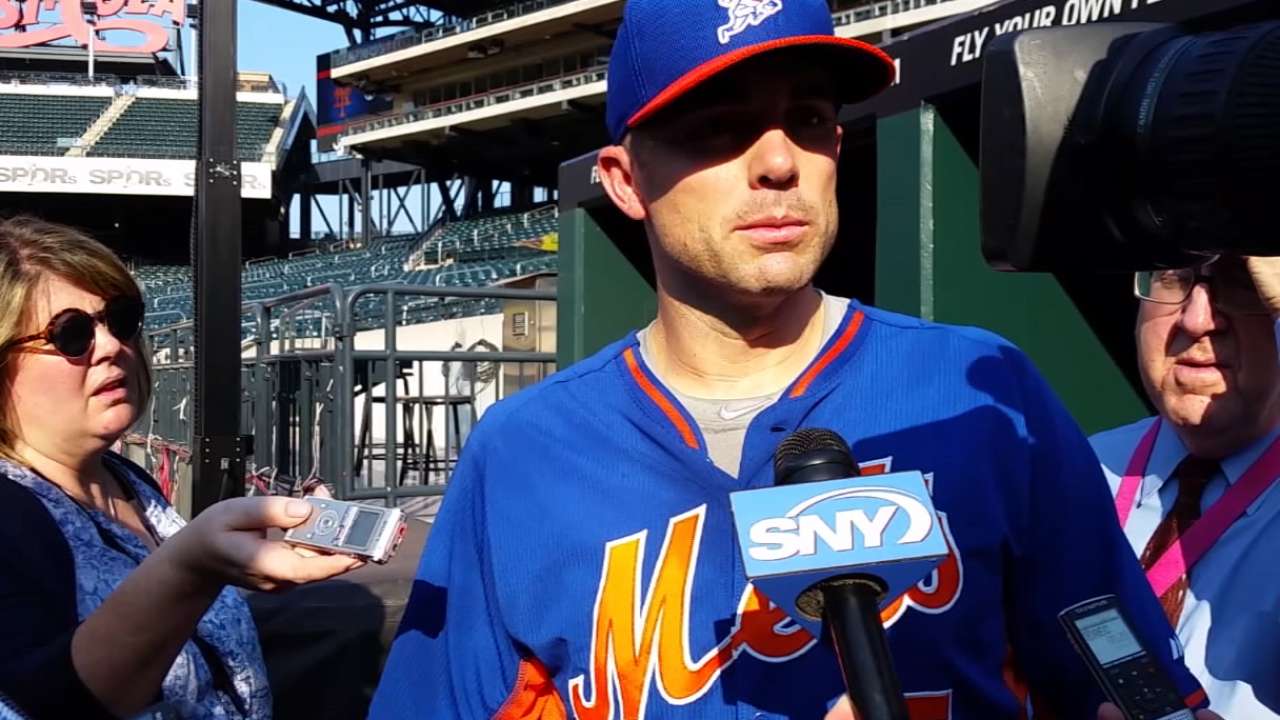 NEW YORK -- Third baseman David Wright swung in an indoor batting cage Wednesday, testing his sore neck for the first time since the weekend. Though Wright is hopeful he can return to the Mets' lineup as soon as Thursday, he admitted that doctors have taken the choice "out of my hands."
"I don't want to set expectations for me," Wright said Wednesday afternoon. "I think it's kind of see how I feel after today, see how I feel waking up tomorrow. I'm hopeful, but by no means have we discussed it. I think they've guarded against giving me timelines because I always want to rush things."
Wright, who said earlier this week that his left shoulder is also not 100 percent, is in a 3-for-28 (.107) slide over his last eight games. He does not have an extra-base hit in 62 consecutive plate appearances and does not have a homer since July 11 -- a span of 155 straight trips to the plate.
Second baseman Daniel Murphy was also out of the lineup for a second straight day with right calf soreness. Neither Murphy nor Wright was available to pinch-hit against the Braves, though manager Terry Collins was optimistic that both could return as soon as Thursday.
Anthony DiComo is a reporter for MLB.com. Follow him on Twitter @AnthonyDicomo. Teddy Cahill is a reporter for MLB.com. Follow him on Twitter at @tedcahill. This story was not subject to the approval of Major League Baseball or its clubs.