Mets place Black on DL, activate Dice-K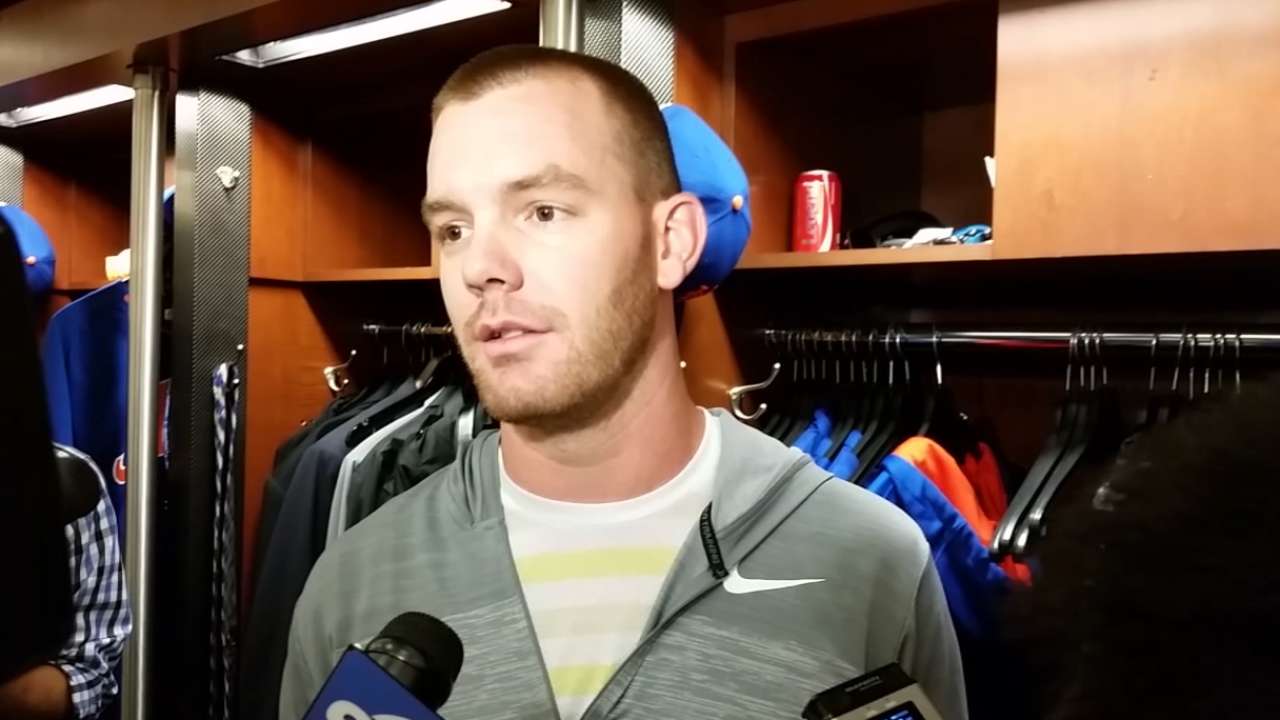 NEW YORK -- Hoping to ease their roster strain after effectively playing their past two games with 21 men, the Mets on Thursday placed reliever Vic Black on the disabled list, activating right-hander Daisuke Matsuzaka.
Black received a right cervical epidural injection in his neck on Thursday, and the Mets expect him to need a few days to recover from it. Rather than wait for rosters to expand on Monday, the team activated Matsuzaka to ease the strain off some of its other relievers.
"At some point, we had to make a decision and we needed another arm," general manager Sandy Alderson said. "We were trying to make it through to the end of the month with what we had, but it just didn't look realistic."
An MRI on Wednesday revealed that Black has a herniated disk in his neck, as well as bone spurs growing off multiple vertebrae. Both he and the Mets believe the injection, combined with a period of rest, will allow him to recover from the injury without surgical intervention.
Black said he "absolutely" expects to pitch again this season.
"I think the recovery will be [enough] far before the DL stint is up, but there's nothing wrong with extra rest to make sure," Black said after the Mets' 6-1 loss to the Braves Thursday.
Come October, Black said, a full six weeks of rest should resolve the issue for good.
The Mets also know firsthand that they must be cautious. Last season, Bobby Parnell underwent an extremely invasive procedure to replace a herniated disk in his own neck, before partially tearing the UCL in his right elbow upon his return. The Mets do not expect him back until at least next April.
"I think you've got to be very careful with him," manager Terry Collins said of Black. "One of the reasons why he finally told us his neck was bothering him was we approached him because his velocity was down so much. Unbeknownst to us, his neck had been bothering him."
Matsuzaka, 33, was on the DL since July 26 with right elbow inflammation. He had been in roster limbo since firing five scoreless innings in his last rehab start for Class A Brooklyn on Aug. 21. In nine starts and 19 relief appearances for the Mets this year, Matsuzaka compiled a 3-3 record with a 3.87 ERA, serving as a starter, closer, setup man and long reliever.
In the ninth inning Thursday, Matsuzaka allowed three runs on four hits while recording two outs.
Anthony DiComo is a reporter for MLB.com. Follow him on Twitter @AnthonyDicomo. Tim Healey is an associate reporter for MLB.com. This story was not subject to the approval of Major League Baseball or its clubs.