Wright back in lineup aiming to improve down stretch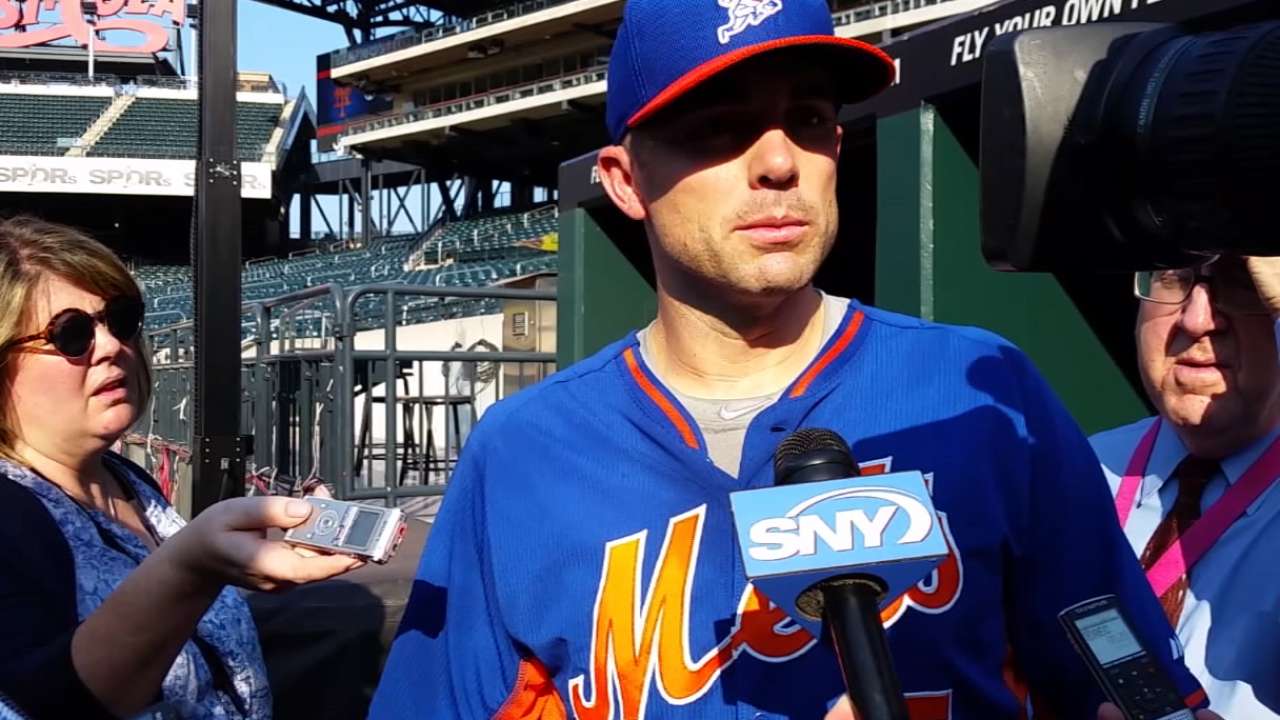 NEW YORK -- David Wright's return to the lineup on Thursday brought with it a nugget of optimism for the Mets. Though the team knows Wright is still not completely healthy and isn't likely to be until next spring, the Mets hope he can at least salvage something out of the season's final month.
"A lot of it is leaving here feeling good about yourself," manager Terry Collins said. "We've all seen what David can do. He's had a tough year. He's had a very un-David-like year, and as we know in this game, that happens. You can't be great every day, every year. This is one of those years where he's had some struggles, but if he finishes strong, I think it'd be a real positive thing for him to go into the wintertime."
After taking batting practice on Thursday afternoon, Wright cleared the necessary medical hurdles required for him to play for the first time since Sunday. He said his stiff neck was feeling much better, even if his sore left shoulder remains less than 100 percent.
It was enough for Wright to begin the task of improving upon his .324 on-base percentage and .368 slugging mark, both career lows. But the Mets are still promising prudence with Wright, understanding the danger of the health issues that have undermined him in recent weeks.
"Because of what's happened, if his neck tightens up on him again he's going to say something," Collins said. "If it happens again, there's got to be something wrong. But he said he feels great. There's nothing at all. There are no remnants of the stiffness, so we'll see what happens."
Anthony DiComo is a reporter for MLB.com. Follow him on Twitter @AnthonyDicomo. Tim Healey is an associate reporter for MLB.com. This story was not subject to the approval of Major League Baseball or its clubs.