Mets prospect Herrera collects first MLB hit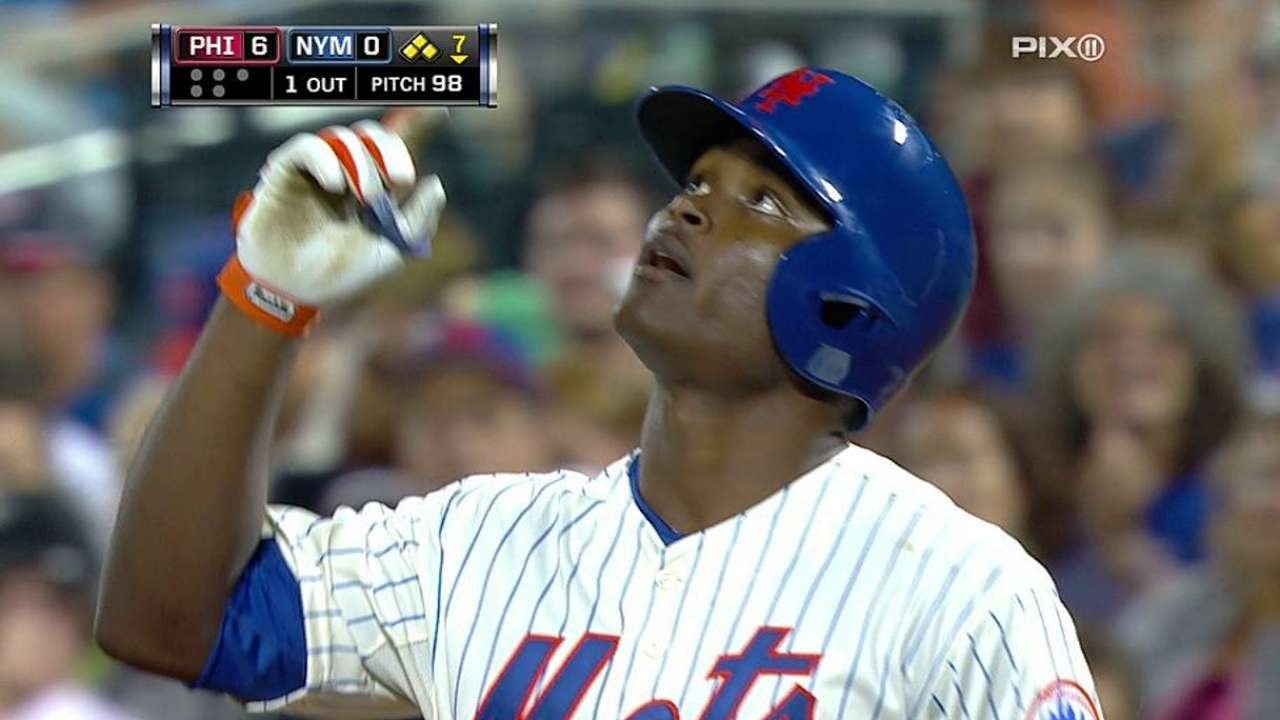 NEW YORK -- The ball sits atop Dilson Herrera's locker, dirtied and smacked around, just like dozens of others at Citi Field on Saturday. This one, though, is different. A slip of orange paper -- bound to the baseball by a rubber band -- designates its significance: Herrera's first Major League hit.
It was a single to left field, the result of an 0-1 fastball that Phillies starter Jerome Williams left out over the plate in the seventh inning and the highlight of a 1-for-3 game for Herrera, the Mets' No. 8 prospect. Philly shortstop Jimmy Rollins eventually tossed it into the Mets' dugout, and from there it made its way to the home clubhouse and Herrera's locker.
It was a bright spot of an otherwise forgettable night in Queens, a 7-2 loss for New York. For Herrera, 20, it was anything but.
Soon, the ball will be headed to Colombia -- home.
"It's for my parents," Herrera said.
Anthony DiComo is a reporter for MLB.com. Follow him on Twitter @AnthonyDicomo. Tim Healey is an associate reporter for MLB.com. This story was not subject to the approval of Major League Baseball or its clubs.