Slumping Granderson gets chance to clear mind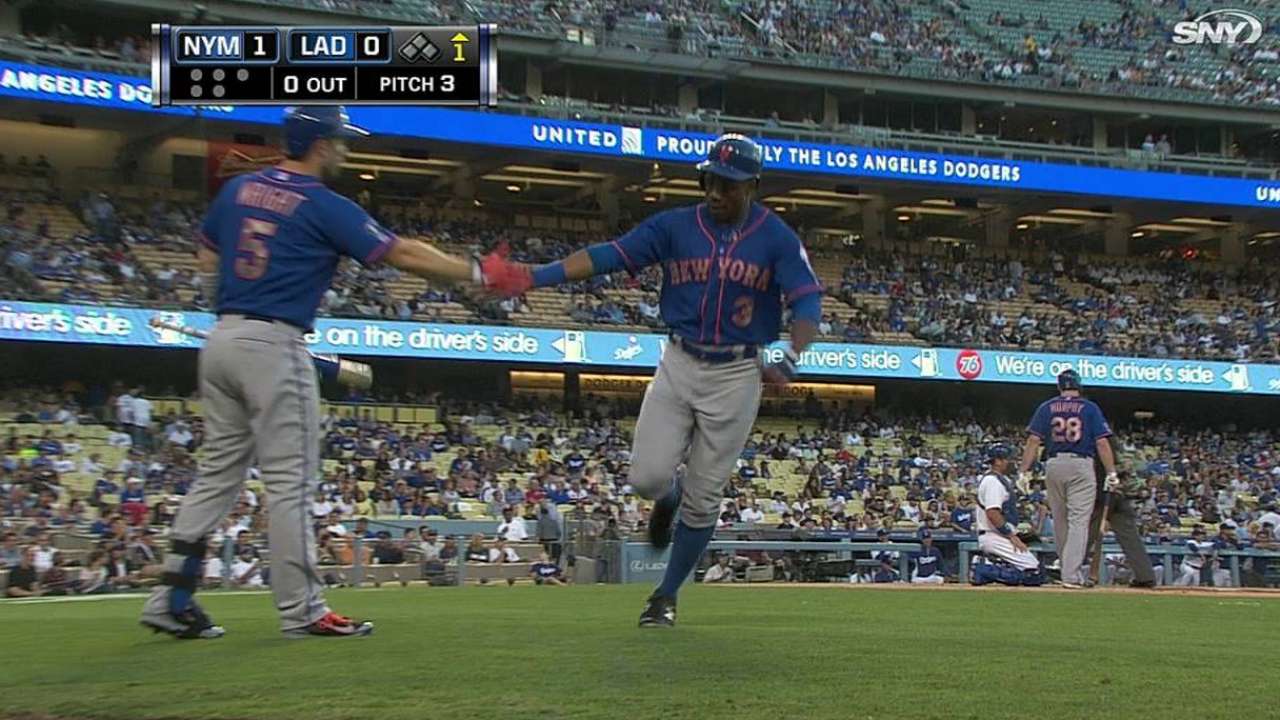 NEW YORK -- Amidst a month-long slump that has seen his strikeout rate (21.9 percent) rise above his batting average (.214), Curtis Granderson got a day off for the first time in 24 games Sunday in the Mets' series finale with the Phillies. Manager Terry Collins made his regular right fielder aware of the chance to "clear his mind a little bit" Sunday morning.
The day off came a game after Granderson struck out with the bases loaded in the seventh inning, ending a Mets rally in which he represented the potential tying run in an eventual 7-2 loss. Collins pointed to that at-bat as evidence Granderson is still a threat.
The Phillies had left-hander Antonio Bastardo warming when left-handed hitter Kirk Nieuwenhuis -- who started in place of Granderson on Sunday -- batted in the seventh Saturday night. Manager Ryne Sandberg opted to wait until Granderson stepped to the plate two batters later to call on his southpaw for the lefty-on-lefty matchup.
"They're saving him for Curtis Granderson," Collins said. "He's the guy they said, 'We got to get this guy out.' That tells you what those names mean in your lineup, and that's why when they're doing damage, it creates havoc."
Still, Granderson is batting .147 with a .231 on-base percentage and two extra-base hits in August.
Granderson carries that into the last month of his first season in Queens, which can only be described as disappointing. His .214/.317/.361 slash line in 2014 is the worst of his career, and despite an ability to carry a team for a stretch -- like when he hit .362/.472/.609 for most of June -- he hasn't exhibited that talent in some time.
Collins suggested that with a season in the National League and at Citi Field under his belt, Granderson will enter Spring Training in 2015 with a better idea of what it takes to succeed in those situations. His offensive decline, though, isn't limited to this month or this season.
Since posting a career-high .916 OPS during his All-Star 2011 campaign, Granderson saw that mark drop to .811 in '12 and .723 during in injury-riddled '13. This season, it's down to .677.
Tim Healey is an associate reporter for MLB.com. This story was not subject to the approval of Major League Baseball or its clubs.