Mets calling up Satin, Centeno, two others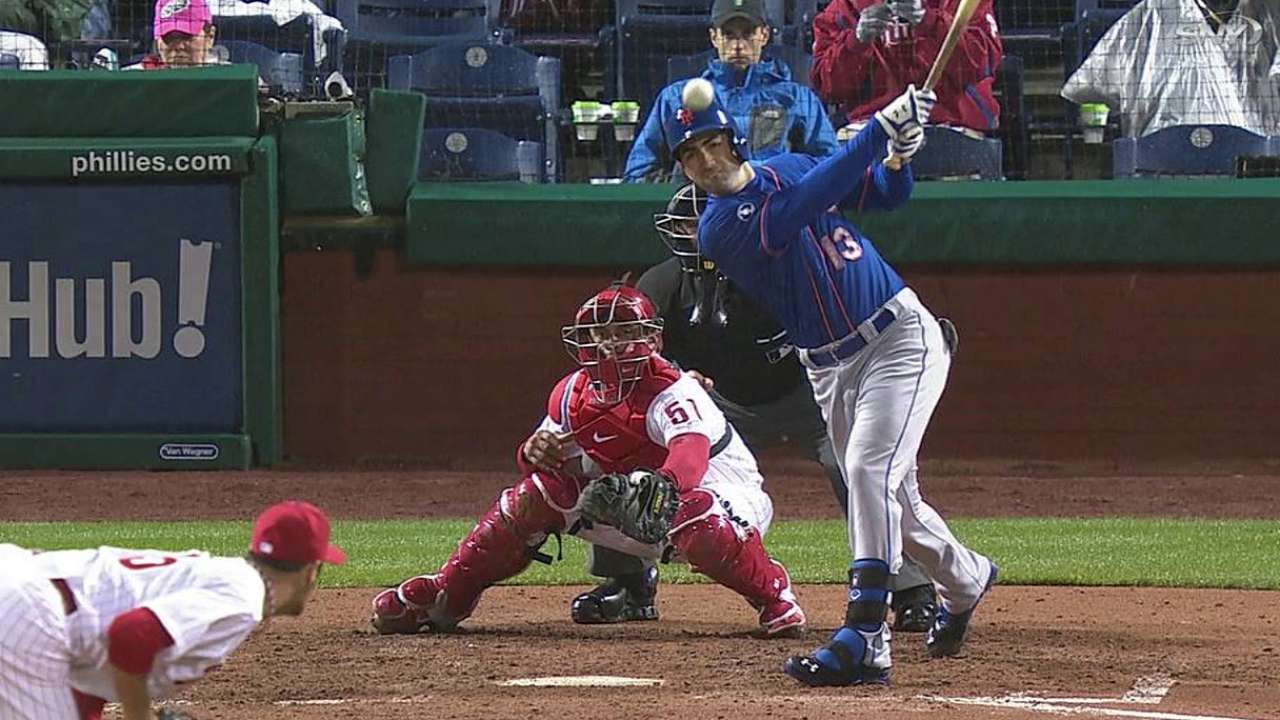 NEW YORK -- Reinforcements are coming for the injury-riddled Mets.
Following the club's 6-5 win over the Phillies on Sunday, the team announced it is calling up four players for Monday's opener against the Marlins, the first day rosters expand from 25 to as many as 40 players.
Infielder Josh Satin and right-handed pitcher Erik Goeddel will arrive from Triple-A Las Vegas. Catcher Juan Centeno and left-hander Dario Alvarez will join the Mets from Double-A Binghamton. The 40-man roster is up to 39 with the Mets purchasing Alvarez's contract, with the other three already on it.
Satin, 29, is an infielder who has seen time with the Major League team in each of the last four seasons. He's a career .250/.350/.361 hitter in the big leagues, though in 15 games this April and May he hit just .107/.265/.179. With Las Vegas this year, he played mostly third base while batting .289 with nine homers and 49 RBIs.
Centeno is another familiar name for Mets fans. He's gotten into 10 big league games the last two seasons, including six in May when Travis d'Arnaud was out with a concussion. He hit .289/.342/.340 in 74 games with Binghamton and Las Vegas.
Goeddel's next Major League game will be his first. He has steadily climbed the Minor League ladder since the Mets drafted him in 2010, and he struck out 64 batters in 63 2/3 innings for Las Vegas this season. However, he also posted a 5.37 ERA and a 1.68 WHIP.
Alvarez's rise this season is an impressive one. He started out with Class A Savannah but made his way to Binghamton by mid-August. In 29 games (six starts) across three levels, he has a 1.10 ERA and a 0.89 WHIP while striking out 14 batters per nine innings.
Originally a Phillies signee prior to the 2007 season, Alvarez, 25, didn't pitch stateside until joining the Mets' organization last year.
Las Vegas and Binghamton are both about to embark on playoff runs, and the Mets are likely to call up additional players once their affiliates' seasons end.
Tim Healey is an associate reporter for MLB.com. This story was not subject to the approval of Major League Baseball or its clubs.