Collins understands why Colon drew few calls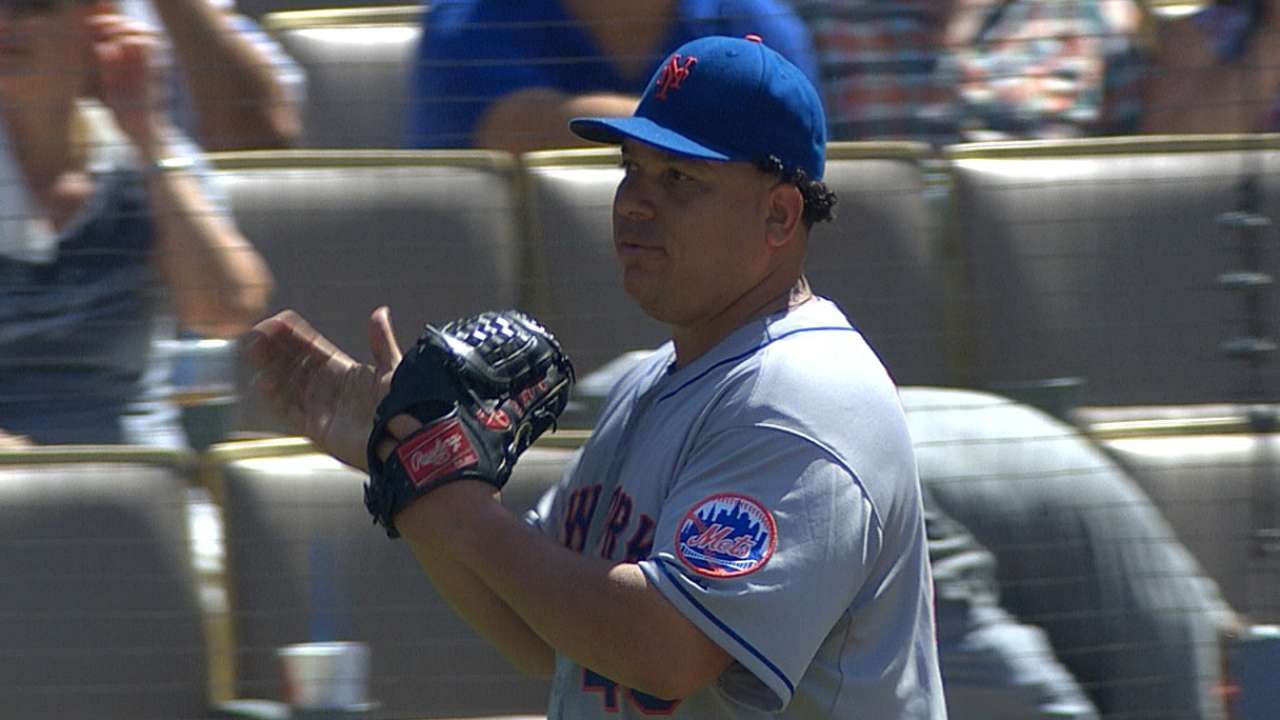 MIAMI -- Terry Collins may not have expected such a scant number of teams to check in on starter Bartolo Colon prior to Sunday's waiver trade deadline, but the manager was unsurprised to learn that Colon would ultimately remain with the Mets.
"I've been there before, where we've had players who everybody's talking about them, talking about them, and nothing ever comes about," Collins said a day after the deadline passed. "A lot of times, the asking price is what some teams don't want to pay. I'm not surprised that he's still here."
Colon, who is due $11 million next year, is 12-11 with a 4.01 ERA in his age-41 season. General manager Sandy Alderson has spoken openly of shopping the right-hander over the winter, though that is also far from a guarantee. If the league's recent lack of interest in Colon is any indication of the future market for his services, the Mets could simply hold on to him until his contract expires.
"To be honest, you're sitting here watching the MLB Network -- where everybody's struggling, a lot of these teams are struggling for starting pitching -- and we've got a guy who's had a pretty good year," Collins said. "But nobody came crazy to knock the door down to help themselves out. I was a little surprised that there wasn't a little more activity. But I'm happy he's still here."
With Colon now a Met for the rest of the season, the team may temporarily move to a six-man rotation in September -- as it looks to give rookie Rafael Montero at least one more big league start down the stretch. For now, however, Montero will remain at Triple-A Las Vegas as the 51s begin postseason play.
Anthony DiComo is a reporter for MLB.com. Follow him on Twitter @AnthonyDicomo. This story was not subject to the approval of Major League Baseball or its clubs.