Mets' challenge nets overturn, helps deGrom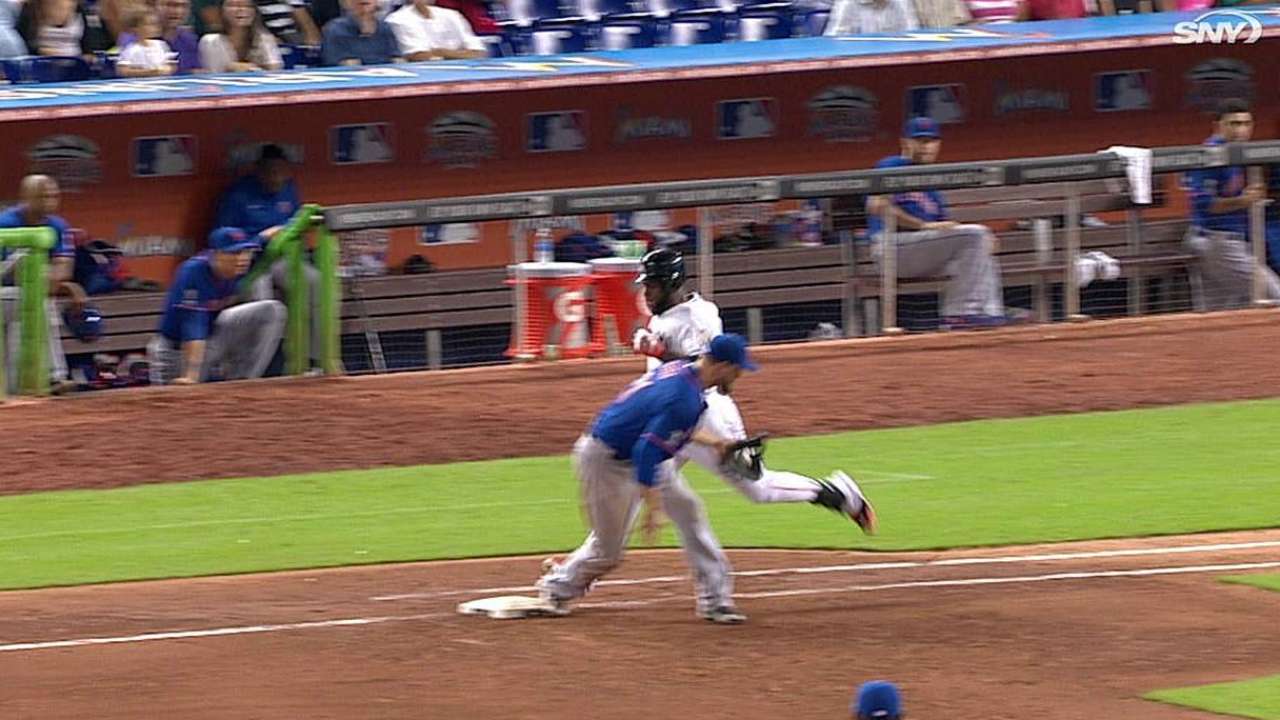 MIAMI -- Mets manager Terry Collins won an instant replay challenge in the sixth inning on Wednesday night at Marlins Park, helping along Jacob deGrom's strong start.
With one out and the bases empty, Marlins outfielder Marcell Ozuna hit a grounder to third base, where David Wright gloved it and fired to first. Umpire Andy Fletcher originally ruled Ozuna safe, but replays clearly showed that first baseman Lucas Duda kept his foot on the bag while Wright's throw beat Ozuna. Umpires needed only one minute and 11 seconds to overturn the call.
Collins improved to 13-of-15 in challenges in MLB's first year of instant replay.
Anthony DiComo is a reporter for MLB.com. Follow him on Twitter @AnthonyDicomo. This story was not subject to the approval of Major League Baseball or its clubs.